Baku 2015 European Games announced today that Dimitris Papaioannou has been appointed as the Artistic Director of the Opening Ceremony and US production company, FiveCurrents, has been contracted to produce the Opening and Closing Ceremonies.
Mr Papaioannou – a renowned artist, choreographer, performer and visionary – is highly regarded for his spectacular work as artistic director of the Athens 2004 Olympic Games ceremonies.
The Baku 2015 Opening Ceremony will celebrate Azerbaijani culture and will reflect the host city's role in modern Europe, as well as honouring the athletes that will be competing.
Mr Papaioannou received the Golden Cross of the Order of Honour from the President of Greece for outstanding artistic achievement following his work at the Athens 2004 Olympic Games.
Since then, he has created several ground-breaking shows that have been performed all over the world to a combined audience of hundreds of thousands.
Mr Papaioannou said: "My appointment to create the Baku 2015 Opening Ceremony is both an honour and a challenge. My aim is to tell a universal human story using elemental Azerbaijani ingredients in a way that is contemporary, inventive and playful, but always respectful of the culture's enormous richness and depth."
Leading production company, FiveCurrents, led by Mr Scott Givens and Mr Mark Poncher, have been appointed to produce the Opening and Closing Ceremonies of the Baku 2015 European Games.
FiveCurrents produced the Sochi 2014 Olympic Winter Games Ceremonies and other credits include the Rio 2007 and Guadalajara 2011 Pan American Games' Ceremonies, the 15th Anniversary of Cinco de Mayo and the Reveillon Copacabana New Year's Celebration for Rio de Janeiro.
Mr Givens, President and Executive Producer of FiveCurrents, said: "We are thrilled and honoured to be producing the Opening and Closing Ceremonies of the Baku 2015 European Games. We look forward to working with preeminent creative talent like Dimitris Papaioannou to showcase Baku on the world stage and deliver a once-in-a-lifetime celebration of sport and humanity."
Mr Azad Rahimov, Baku 2015 Chief Executive Officer and Azerbaijan's Minister of Youth and Sports, said: "The Opening and Closing Ceremonies for Baku 2015 European Games are an opportunity to showcase Baku and Azerbaijan to the world. I am confident the team we have in place will help us deliver spectacular events that all of Azerbaijan will be proud of."
Today, Baku 2015 is also opening the application process for the Opening and Closing Ceremonies volunteer performer programme to cast the 6,000 performers for the Opening and Closing Ceremonies.
Auditions will begin in November and the Baku 2015 Ceremonies team will recruit people who have passion, enthusiasm, energy and a desire to represent their country to the world.
Ms Catherine Ugwu, Baku 2015 Director of Ceremonies, said: "We are delighted to welcome Dimitris and Five Currents to the team in Baku. Dimitris' artistic vision, combined with FiveCurrents' production experience, will ensure an Opening Ceremony that is unique and remarkable.
"The 6,000 volunteer performers will enjoy the once-in-a-lifetime experience of appearing in the largest live shows that Azerbaijan has ever produced." 
The Opening Ceremony will be held in the newly-built National Stadium on Friday 12 June, in front of a capacity crowd of 68,000 people and a worldwide television audience of millions.
More details on how to apply to become a Ceremonies volunteer performer, who must be aged 18 and above, can be found here: http://www.baku2015.com/en/join-us/apply-now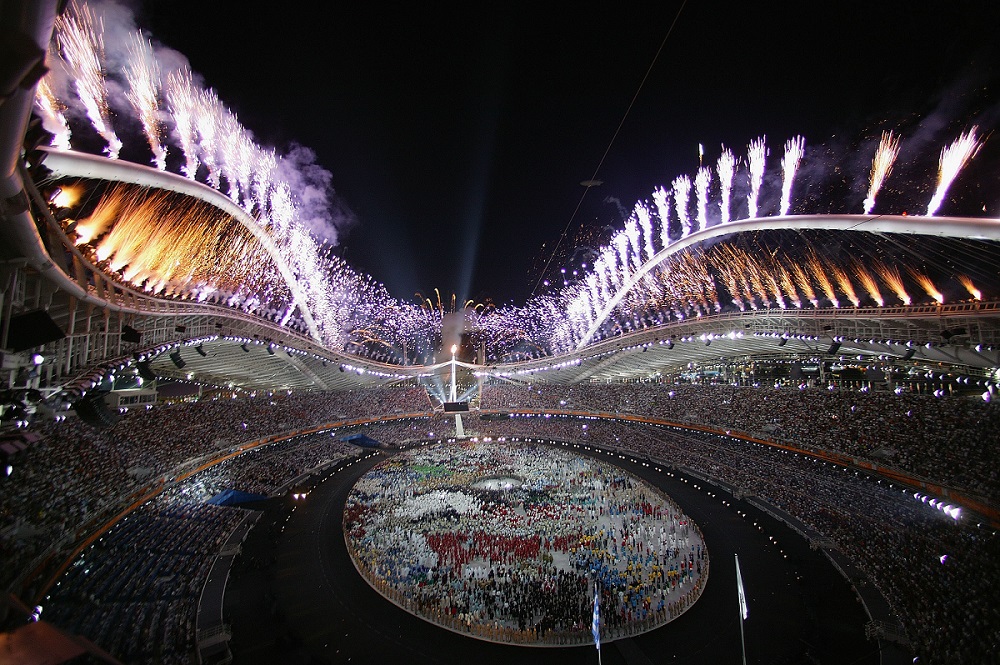 Athens 2004 Opening Ceremony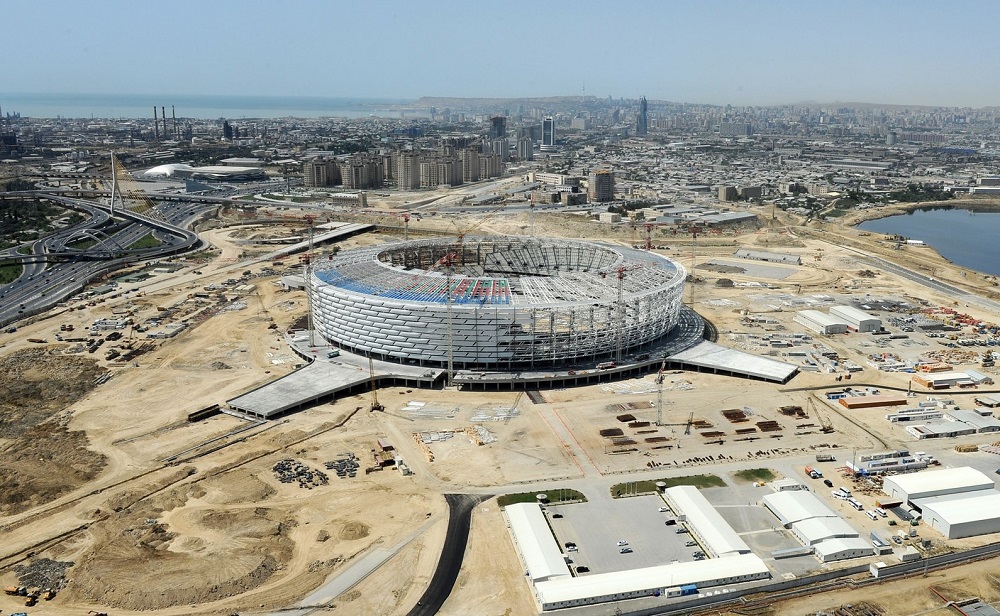 Work In Progress at Baku National Stadium