Two events in a row for Italy, top nation also in the final medal standings of European Field Championships with 26 medals (13 golds, 6 silvers and 7 bronzes); Sweden is second (11 medals) and Great Britain is third (6 medals).
Also in Porec (CRO) were assigned the first-ever MixedTeam Field continental titles:
Recurve Junior XT: Slovenia (OBLJUBEK, MIHEVC)
Compound Junior XT: Italy (CACCIA, GODANO)
Barebow Junior XT: unofficial event (title not assigned to Italy)
Recurve XT: Great Britain (PITMAN, HALL)
Compound XT: Italy (RET, BRUNO)
Barebow XT: Italy (NOZIGLIA, ESPOSITO)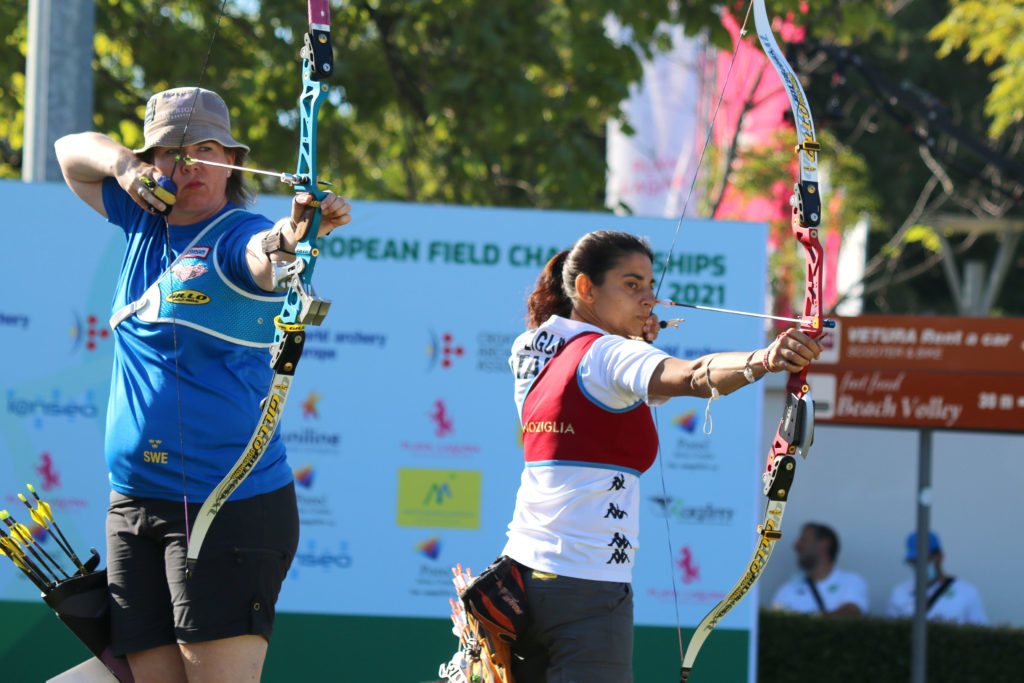 A lot of shootoffs during the finals to decide the winners: Chiara Rebagliati ITA is the winner in recurve women against Denisa Barankova SVK, with a 4 closer to the center; the same situation for František Hermánek SLO against Mario Timpu ROU (in recurve junior men) and for Michea Godano ITA against Tim Jevsnik SLO (in compound junior men).
Mike Schloesser NED takes the bronze medal in compound men shooting a perfetc 6 against Henning Luepkemann GER (5).
In barebow junior men victory for Matteo Seghetta ITA after the shootoff arrow (5-4) against Leo Petterson SWE (3D barebow men champion previous week).
Spain takes the gold in the men team event beating Italy 15-14 thanks to shootoff arrows.
Host-nation Croatia takes two silvers in recurve (Stimac/Sulik) and compound junior MixedTeam (Drobnjak/Curic) events and a bronze in compound MixedTeam (Mlinaric/Buden). Kovacic takes bronze in recurve junior women. After the second place for Mlinaric (in compound women), Buden is the winner in the compound men competition in the beautiful arena near the sea.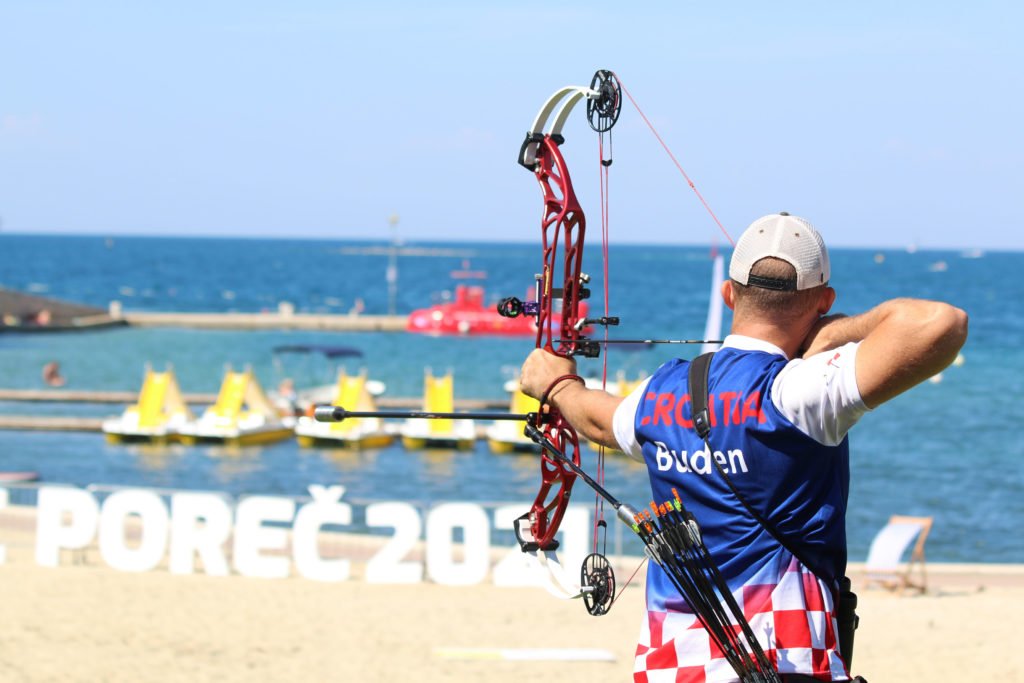 Next (and last) European event is the Run-Archery Cup 2021 in Nove Mesto nad Metuji (CZE), on October 8-10.
—