European Grand Prix in Porec (Croatia) was the first European event since October 2019, after the long stop due to the Covid-19 pandemic last year. This was also the first international event of 2021 (ranking points will begin to depreciate again from 1 April), looking at Tokyo2020 and, of course, to Antalya and Paris, the last chance to catch the last spots available.
Lisa Barbelin (France), Beligto Tsynguev (Russia), Amanda Mlinaric (Croatia) and Mike Schloesser (Netherlands) took the individual title. Due to safety rules, no Team and Mixed Team competitions were shot.
Lisa Barbelin showcased the same talent and promise that earned her recognition as the top woman to the French team for the upcoming Hyundai Archery World Cup season.
She battled through some wild arrows – including a three in the third set and a dirty release in the fifth – to defeat experienced Ukrainian archer Anastasia Pavlova in the recurve women's final, 6-4.
I feel so great, it was a very good final with some mistakes, but I have to keep improving and be better at the next competition. This win will help me to be confident after this strange period.
It won't be the last time this year that she will be called upon to execute in a big moment. France currently has no quota places qualified to the Olympic Games – and Barbelin one of the nation's biggest hopes to secure a spot.
Bronze goes to Alexandra Mirca (MDA).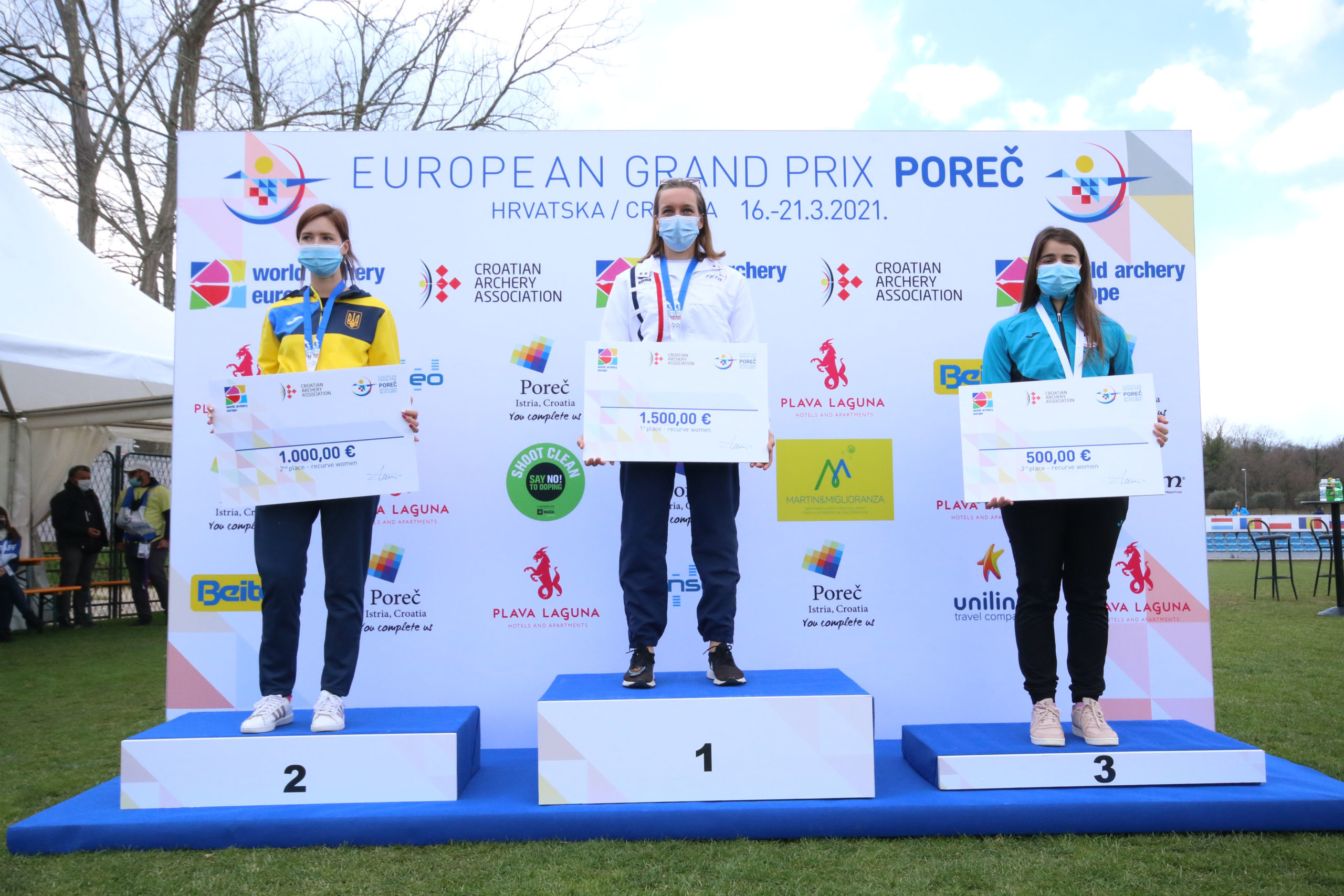 The recurve men's final went the full length of regulation, too.
Russia's Beligto Tsynguev looked in command, winning the first two sets, but a surge from his German opponent, Maximilian Weckmueller, who shot volleys of 28 and 29 points, saw the match levelled.
A tied fifth sent it to a shoot-off. After Weckmueller shot a left 10, which was inside but touching the line, Tsynguev snuck his shaft inside.
The rules have reverted this season, with no second shoot-off if both archers shoot 10s in a tiebreak. The match was called for Tsynguev.
I'm really satisfied, because after the other archer shot a 10, I had no option but to do so as well. I'm really very happy to have won. I've been preparing for a long time.
Third place for Alessandro Paoli (ITA).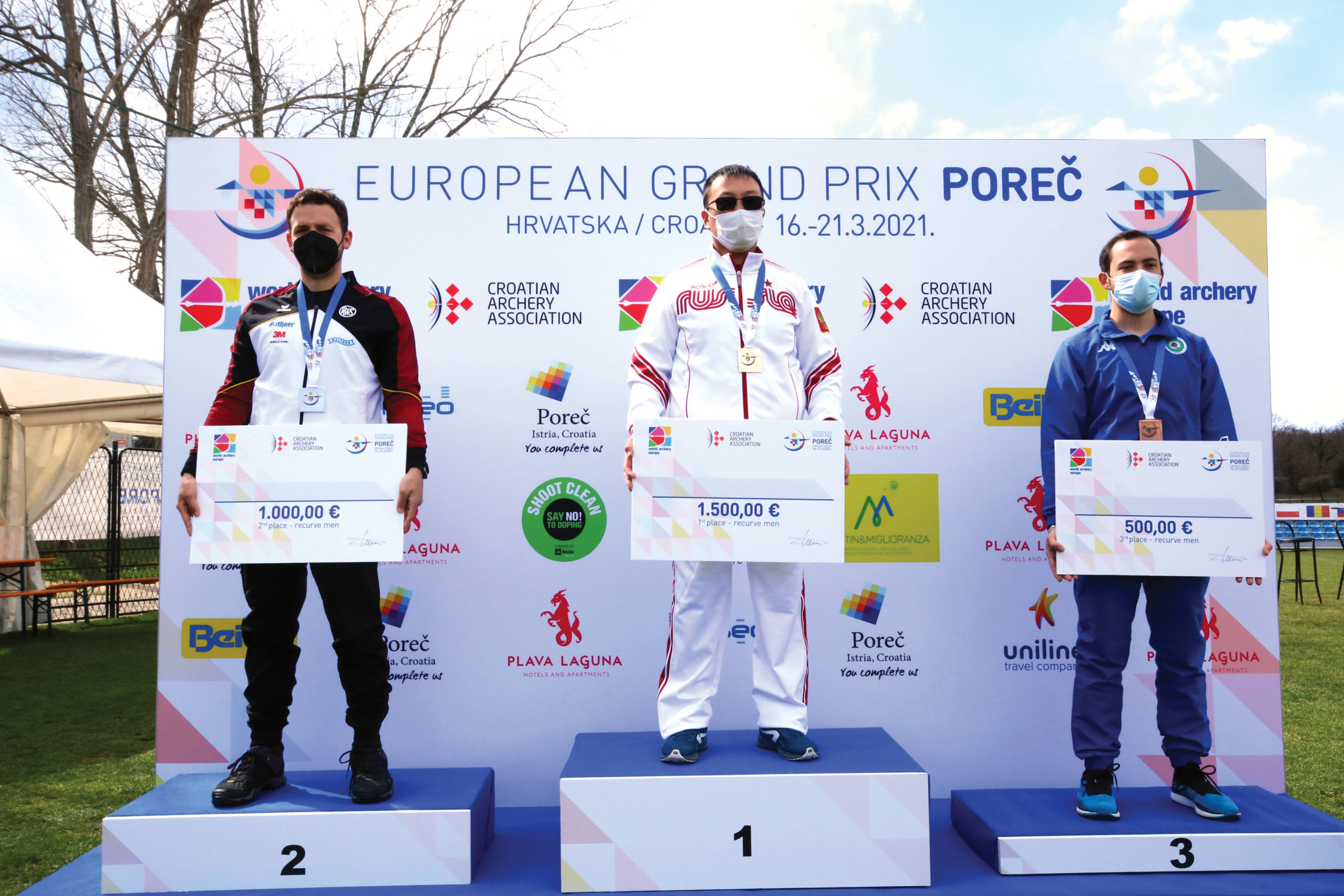 Dutch world number two Mike Schloesser defeated Slovakia's Jozef Bosansky in the compound men's gold medal match, 145-143. Having built an early lead, he was never really threatened.
I feel very good, happy with my shoot, be back on competition and looking at the season. I've got some points to improve myself and will work on that.
Bronze goes to Furkan Oruc (TUR).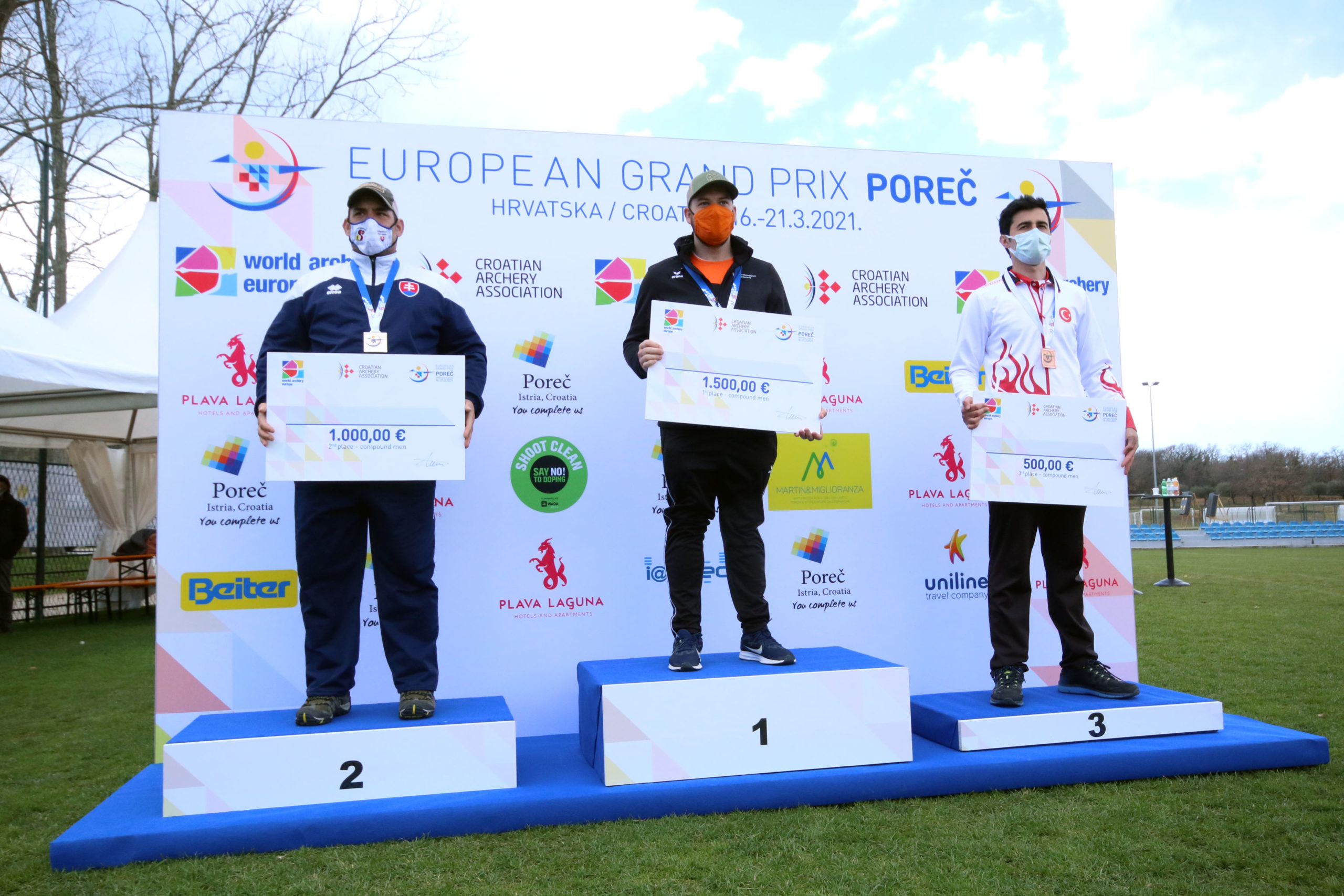 Local knowledge paid off for Croatian compound woman Amanda Mlinaric.
She trailed Mariya Shkolna for much of their final but, with the wind blustering and Shkolna dropping two arrows low and into the red in the fourth end, Mlinaric took advantage, taking an eventual seven-point victory, 143-136.
It's always a special win in the home field. It was a very hard week, physically and mentally, because of wind and cold weather, not so typical for Porec.
Third place for Elisa Roner (ITA).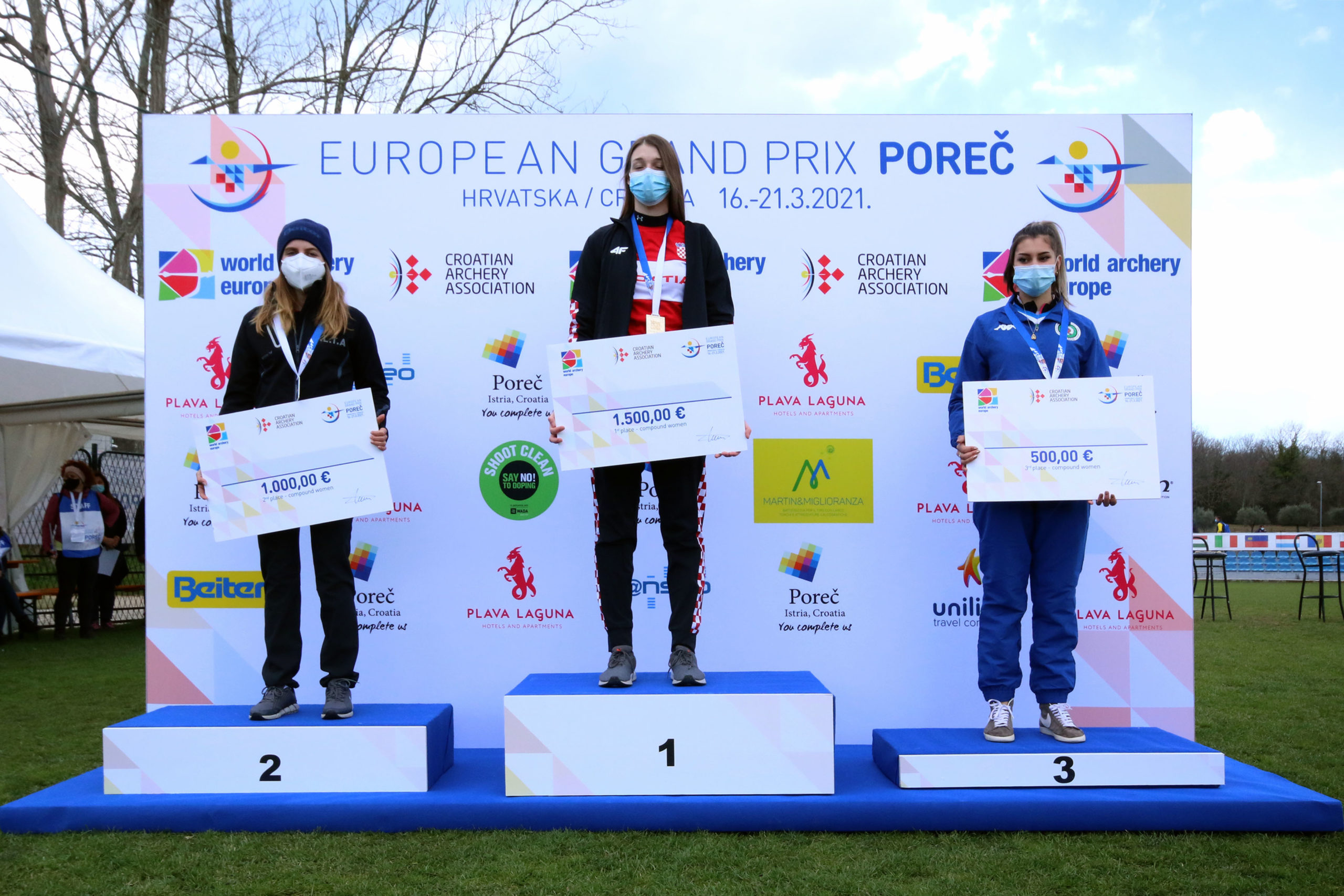 The next European event will be the Grand Prix in Antalya (TUR), 6-11 April.