Sixteen (European) archers were invited to compete at this live event in the north of Switzerland.
Mike and Gaby Schloesser, Florian Faber and Meeri-Marita Paas took the individual podiums at the Wohlen Invitational, the live event held to coincide with the first online stage of the 2021 Indoor Archery World Series.
In the meantime, more than 2.400 people submitted scores for the online tournament.
Archers travelled from Estonia, France, Sweden and the Netherlands to take part, but only one category was dominated by the hosts: Florian Faber led a Switzerland sweep Sunday in the recure men's competition.
Faber defeated fellow countryman Valentin Choffat, 6-2, to win gold in his first international competition in several months due to the ongoing COVID-19 pandemic.
"It was very tough to shoot after such a long time in a competition, and then also like this," said Faber said, referring to the social distancing restrictions in place at the tournament and mask covering his mouth for the interview. "But it was quite nice to shoot again against international competition. I'm happy that they could come in such times."
Travelling down from their home in the Netherlands, Gaby and Mike Schloesser – the now-married couple – both took wins in Wohlen.
Gaby claimed recurve women's gold over Maxine Pichonnaz, 6-0.
Mike, meanwhile, took first in the compound men's category, 149-147, over Robin Jaatma of Estonia. The world number two was the first to blink, dropping his single point in the final first – an arrow leaking just high on the top spot – before Jaatma lost control of one in the fourth.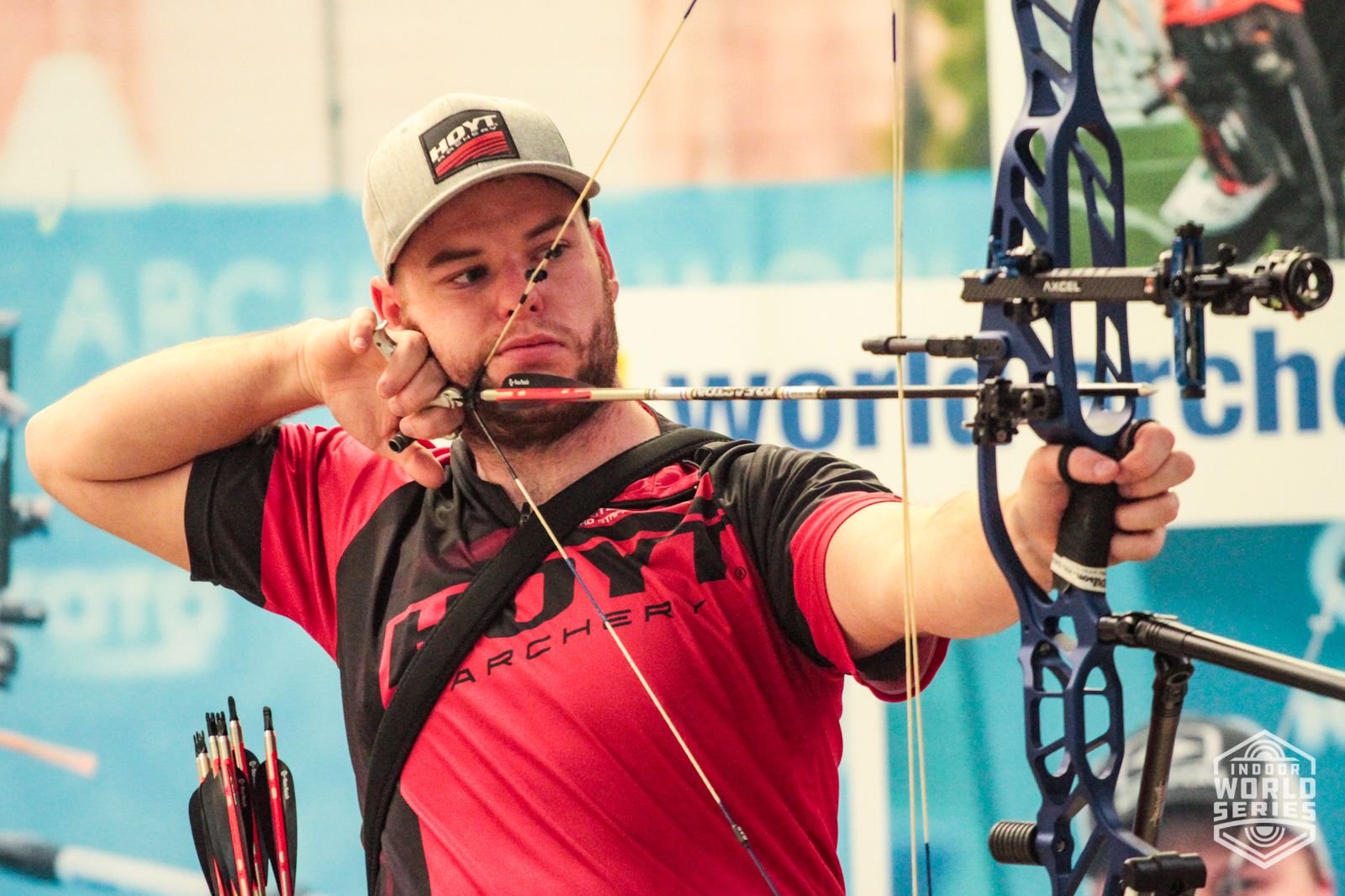 The reigning champion of the Indoor Archery World Series (and Hyundai Archery World Cup, too), Schloesser displayed the form that's taken him to so many international titles before. He drilled three 10s in the last end as the pressure hit Jaatma.
"We just counted – it's been nine months since my last competition," said Schloesser, who was honest about the unexpected nerves he was feeling throughout the weekend. "It's been a really good feeling, especially when you can win at the end."
Fellow Estonian Meeri-Marita Paas redeemed Jaatma by winning gold in the compound women's event.
Having dispatched compatriot and top seed Lisell Jaatma in a semifinal shoot-off with a 10 to Lisell's nine, Paas defeated Swiss archer Anne-Marie Struder, 146-1141, in a comfortable final.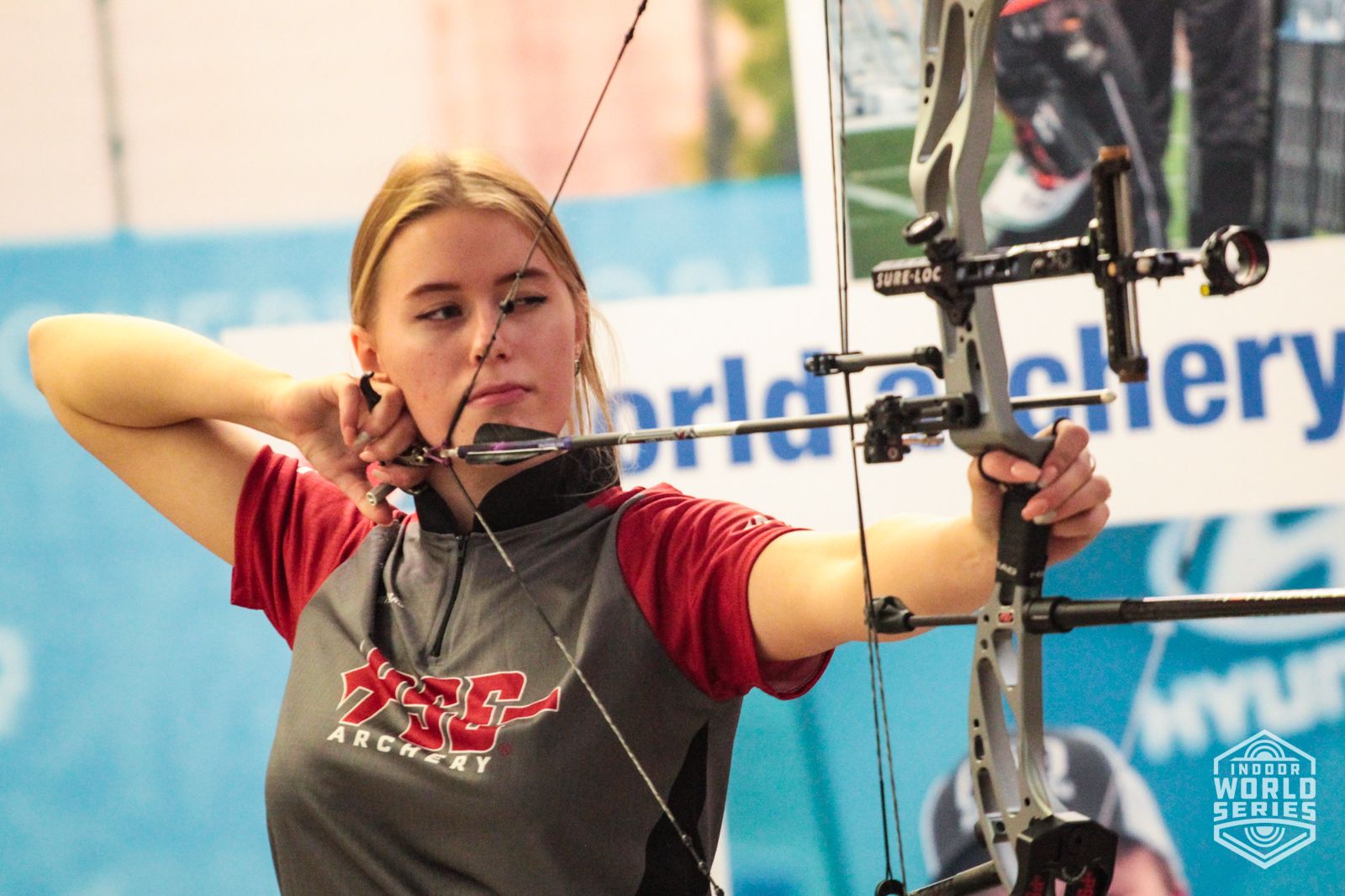 The Wohlen Invitational was hosted by PH Archery, a shop in northern Switzerland owned by Swiss international Patrizio Hofer. A 3.400 CHF prize fund was on offer.
—
All 16 archers who competed had their scores automatically entered into the online results for the November stage of the Indoor Archery World Series. Confirmed results for that event are expected over the next couple of days.
At the moment these are the leaders:
Recurve Men: Felix WIESER (GER) 598 pts
Recurve Women: OH Jung Ah (KOR) 587 pts
Compound Men: Stas MODIC (SLO) 598 pts
Compound Women: Sarah PRIEELS (BEL) and Marcella TONIOLI (ITA) 590 pts
Barebow Men: Erik JONSSON (SWE) 569 pts
Barebow Women: Cinzia NOZIGLIA (ITA) 534 pts
The Indoor Archery World Series continues with its second online stage on 19-20 December and it will be accompanied by another small live event.
—
article by World Archery