8 days of archery in the Sambodromo of Rio de Janeiro (BRA) to celebrate all the Paralympic Champions 2016.
It was Britain's most successful Paralympic archery competition in history. First place in the Final Medal Standings with 6 medals (3 golds, 2 silvers and 1bronze) and the great triplet in W1 Women.
Below a recap of all the European Medals and Medalists of this 15th edition of Paralympic Games.
Day 2 – Recurve Open Mixed Team
The first of three Paralympic mixed team finals saw China upset favourite Iran. The final score was 5-3, and it was only decided with the last arrow.
Italy's Elisabetta Mijno and Roberto Airoldi took bronze with a 5-1 victory over the underdog Mongolia, seeded 11th but finishers in the top four.
Mijno was happier with the bronze medal than her silver in the W2 from London 2012. 
"The bronze medal and the gold medal are very similar because you finish the competition with a victory." Mijno said. "It's a much better feeling than finishing with a loss."
Day 3 – Compound Open Mixed Team
China's compound open mixed team won the nation its second archery gold medal of the Rio 2016 Paralympics.
The silver medal marks a return to the Paralympic podium for Britain's Beijing 2008 Paralympic Champion John Stubbs. He was chosen to shoot in the mixed team ahead of Nathan MacQueen, who shot five points more during the ranking round.
"This probably means as much as winning in Beijing did to be honest," said John. "This is a coming together… of eight years of hard graft."
Stubbs switched between his primary and spare bows multiple times on the field.
"I'm wildly confident with both the bows and I find that obviously with sport it's all about going with the flow. I live by the sword, for the sword. At the end of the day I'm confident with whatever I choose to put the arrows in the middle," he explained.
His partner, Jodie Grinham, is a Paralympic debutant in Rio.
She performed at her best during the semifinals, as the fifth-ranked British pair upset top-seeded Korea by a single point, 144-143.
To start the gold final, Grinham drilled three straight 10s – as she out-scored her experienced partner by five points through the first half of the contest. She was holding at full draw for some time, and by the time she quickened up her shot, the match had fallen just out of reach.
"I have been crying already and I was crying when the medal was put around my neck. Obviously I wanted to win a medal but never in my life did I think I'd bring home a silver or be in the gold medal match," said Jodie.
When asked what she thought of the noise the medal made, she replied: "It goes with the whole carnival theme. It sounds like a maraca. I've never felt one before. And it's mine!"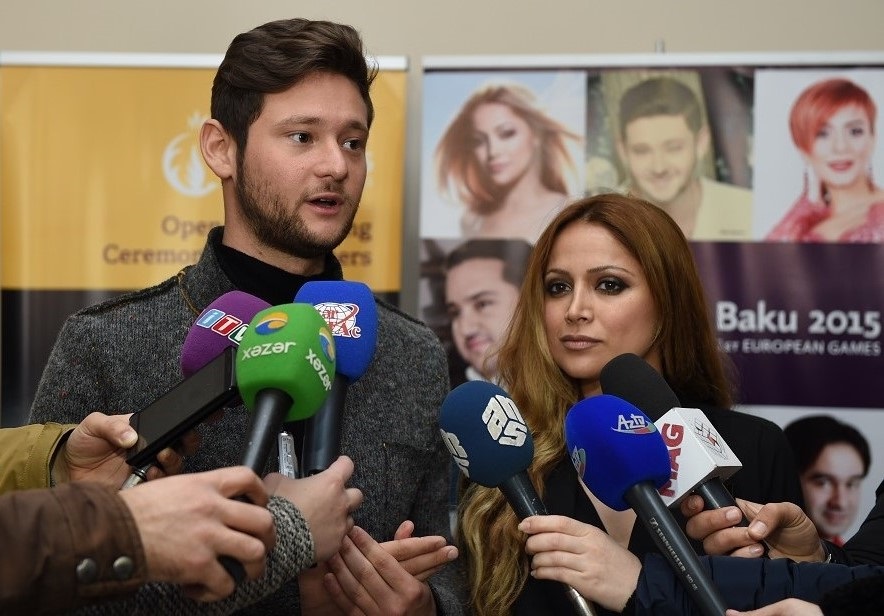 Day 5 – Compound Open Men
The first-time Paralympian beat Alberto Simonelli in the final with his last arrow.
Andre Shelby, a 49-year-old USA navy veteran from Jacksonville, Florida, won the compound men's open individual gold medal at the Rio 2016 Paralympic Games, beating Italy's Alberto Simonelli in the final by a single point.
"It's unbelievable, I've worked really hard. This has been a goal of mine for about four years now. Things have really come together with my teammates helping me out. Just to take this back home with them and share it with them is a joy," said Shelby.
He trailed Simonelli by two points after six arrows, then posted a perfect 30 to level the match in the third end. He gained a point advantage in the fourth, but Simonelli kept the pressure on.
Shelby found himself needing a 10 to win with his last arrow of the match, and got it.
Simonelli came second at the Paralympics for a second time. His first silver medal came in Beijing in 2008 – and he was also runner-up at the main qualifier for the Rio Games, the World Archery Para Championships in Donaueschingen in 2015.
"The match was head-by-head and the end came down to one point. There was nothing that could make the difference between gold and silver. The American guy was very concentrated and he did not lose anything," said Simonelli.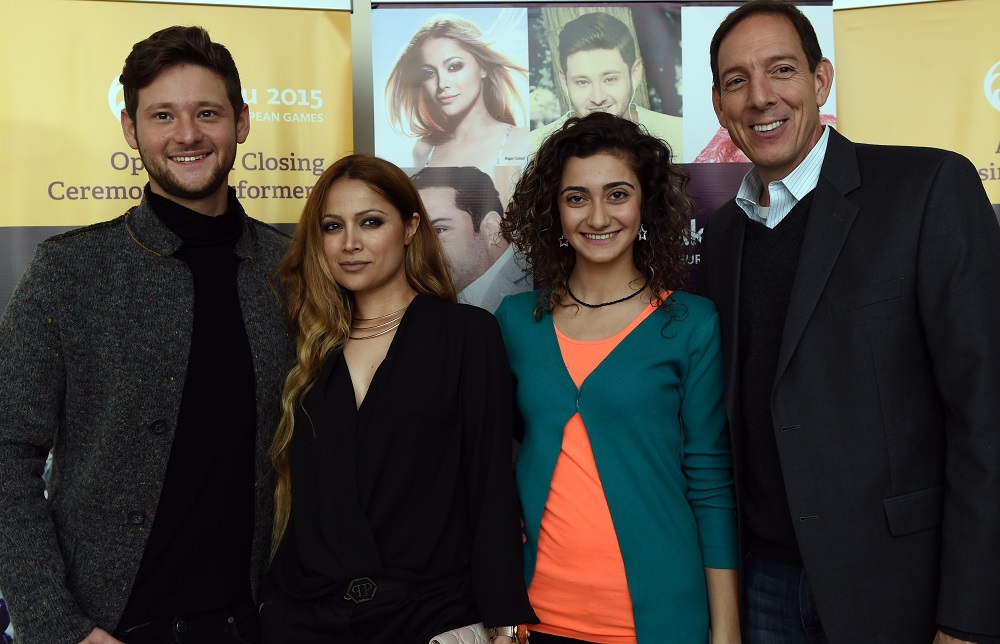 Day 6 – Recurve Open Women
Weeks after making her Olympic debut, Nemati won a second consecutive recurve women's gold at the Paralympic Games, beating Wu Chunyan.
Poland's Milena Olszewska won the bronze medal in a shoot off against Korea's Lee Hwa Sook.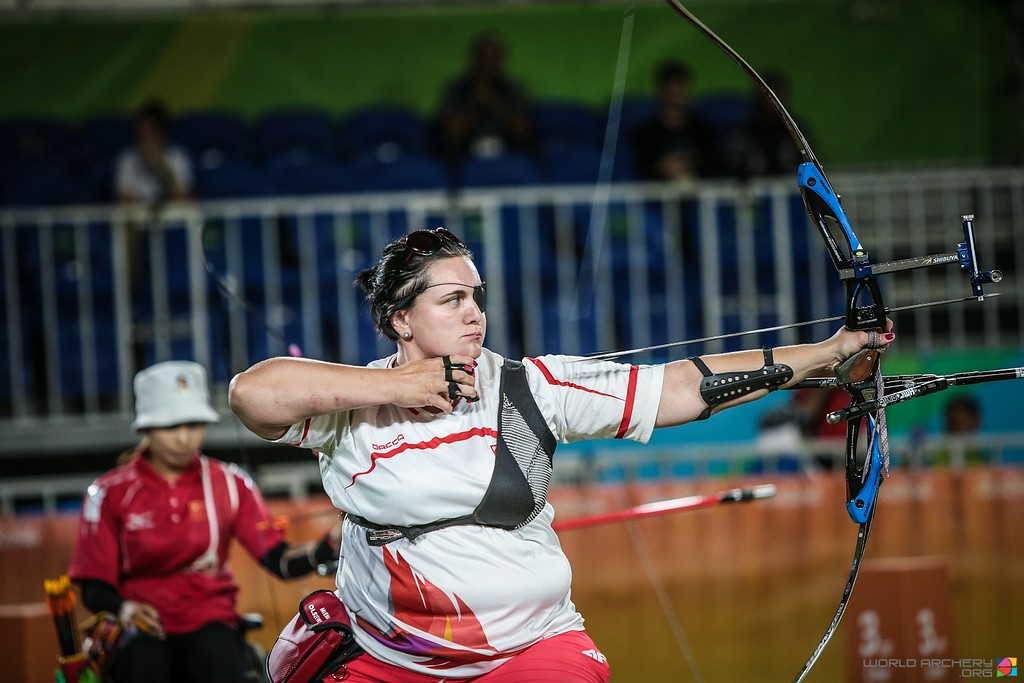 Day 7 – W1 Men
The W1 men's competition was tight to the final end.
Great Britain's John Walker beat World Archery Champion and world number one David Drahoninsky in the W1 men's gold medal match, 141-139, in the Sambodromo, the Rio 2016 Paralympic archery arena. Then runner-up Drahoninsky proposed to his girlfriend.
"I just believed in myself, and all the training I've been doing. This medal means everything to me," said Walker, who started archery after watching Matt Stutzman compete at London 2012.
"I had a bad motorbike accident back in 2012, was hoping to go back to work but I couldn't. I was recovering in bed and I watched Matt Stutzman shooting with no arms. I though, I used to be a really good shot in the armed forces, I wouldn't mind giving this a go."
"We are now very good friends and Matt means a lot to me, and Matt knows that."
Drahoninsky took a microphone after the athletes left the podium.
He spoke to the venue and started by thanking the Rio crowd, who had supported him throughout the afternoon's competition, and then asked his girlfriend, Lida Fikarova, to join him on the shooting platform.
"I finished second. Sorry," he said, with his usual humour. He then brought out a ring and asked her to marry him.
"I am lucky at least in Rio I could give a surprise for my girlfriend. I wanted to do this… and she said yes," said Drahoninsky. "Before this competition I had the ring. After the competition I had the ring and medal. And now, I haven't [got] the medal [or] the ring."
Drahoninsky, ever the joker, handed both to his new fiancé as he spoke.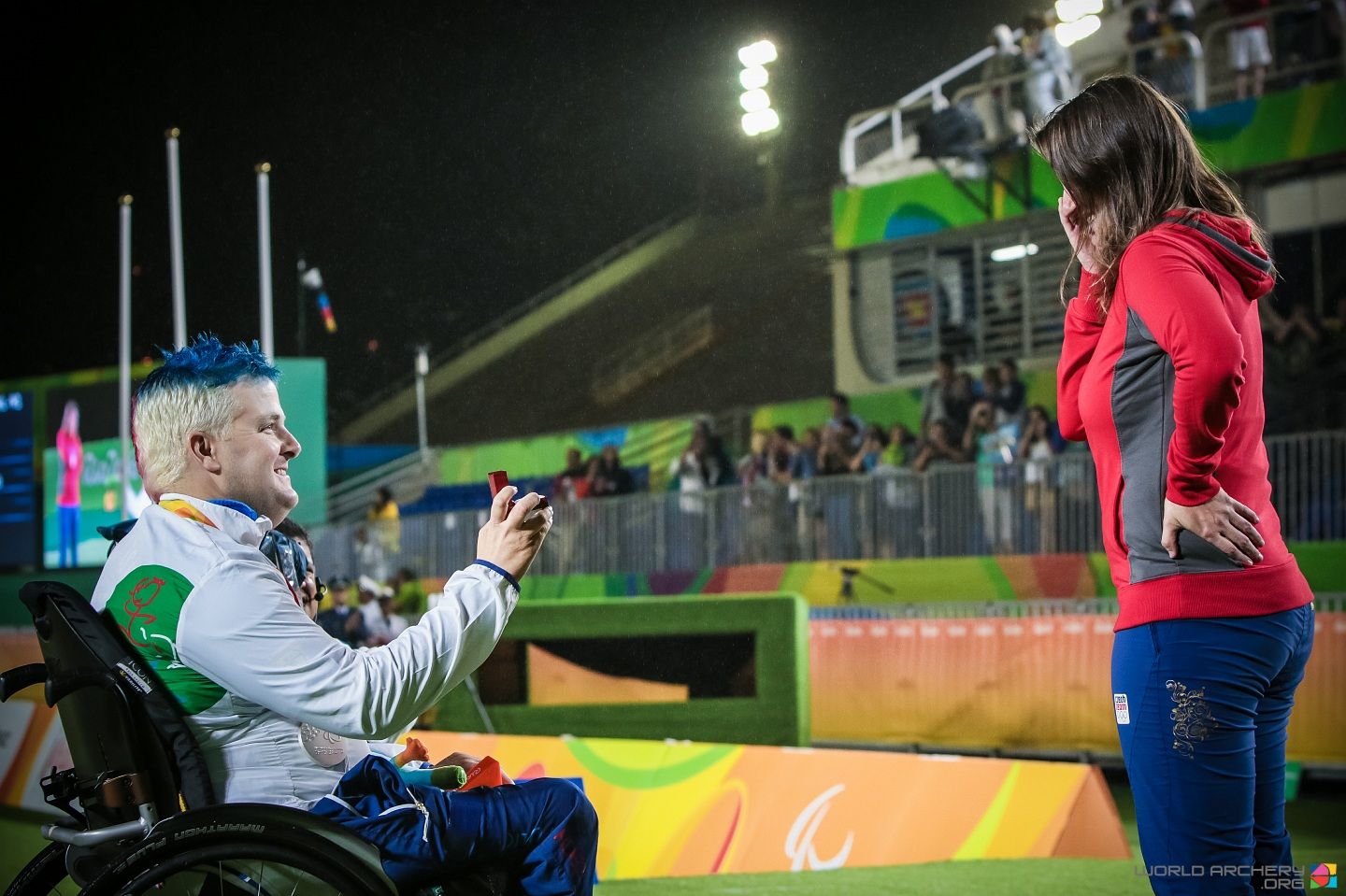 "The last arrow [of the final] I wanted to shoot 13, but it was impossible. I shot only nine. He won and I wish him good luck. I do not worry, I am very happy," he said.
Slovakia's Peter Kinik took bronze ahead of Uwe Herter, of Germany, 133-125.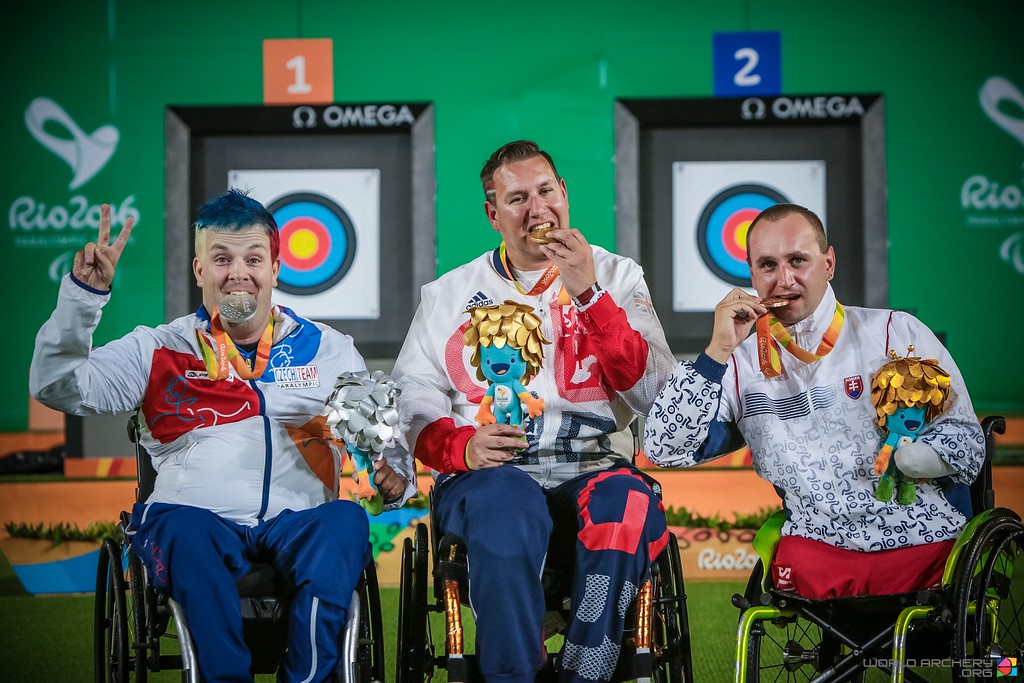 Day 8 – W1 Women & W1 Mixed Team
The youngest athlete on the Rio 2016 archery field took gold.
Sixteen-year-old Jessica Stretton beat British teammate Jo Frith in the final of the W1 women's competition at the 2016 Paralympic Games in Rio de Janeiro by 13 points, 137-124. Vicky Jenkins took bronze in the category, which is new to the Paralympics, completing a clean sweep of the podium for Great Britain.
"It feels just amazing. We've had a podium like this in international competition before and it's just the most amazing feeling ever," said gold medallist Stretton.
"I was pretty nervous, I felt like I was taking a step for the youth that can be in para sport and showing them that it can be done and it will be done."
It is only the second time in history that an archery podium has been swept at the Paralympic Games. The first was in the recurve men's standing competition at London 2012, when all three medals were won by Russia.
Frith added that the trio had hoped to achieve the three-medal feat before arriving in Rio. 
She lauded the performance of Jenkins, who had been in hospital for the a number of days prior to competition.
"I've got a neurological problem. I couldn't move and I was in more pain than usual. It was really chronic pain. The doctors here did everything they could and in the end it was getting pretty serious so they sent me off to the hospital for about two days," Jenkins explained.
And then we came this morning to see whether I could pull my bow back and to see whether I could shoot. It looked okay and not too painful. And so I just went for it really."
Jenkins was seeded fifth after the ranking round and upset China's Lu Liang, ranked number four, in the quarterfinals. She then lost to Stretton in the semis before taking a dramatic win over Korean athleteKim Ok Geum for bronze.
The Brit was four points up heading into the last two arrows of the match, when she shot a four – which levelled things up and effectively created a tiebreak situation.
Kim finished with an eight – then Jenkins shot a nine to take the match and medal, 125-124.
"It was amazing, the crowd's been amazing cheering and everything. There are a lot of people here and I'm really enjoying it," Jenkins said.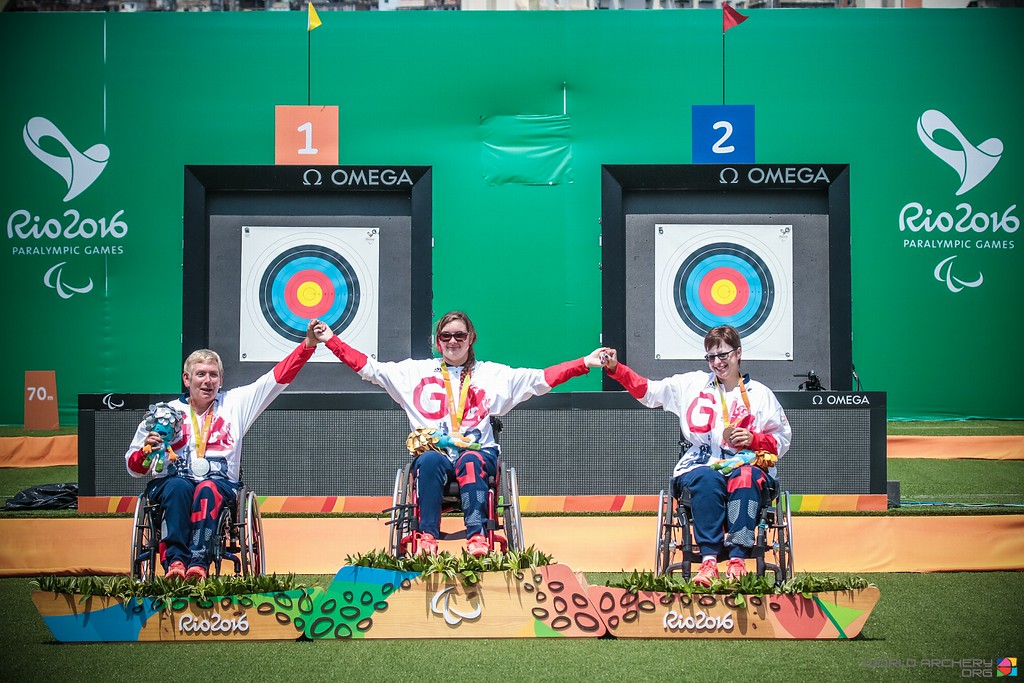 In the final event of the Rio 2016 para archery competition, Great Britain took the first Paralympic W1 mixed team title. The gold was the nation's sixth of the Games and lifted them to the top of the Paralympic medal table.
Top-seeded duo Jo Frith and John Walker edged out the Korean pairing of Kim Ok Geum and Koo Dong Sub in the final, 133-129.
"It shows that we are the best in the world, particularly in the W1 category," Frith said. "We're streets ahead of everyone else. The hard work we put in, week in week out, with the funding, we're able to practice our mixed team, and that's why we're so slick, so comfortable."
The Czech Republic's David Drahoninsky and Sarka Musilova took bronze against the United States.
"Today I finished my Paralympic medal collection," Drahoninsky said, who previously won individual gold at the Bejing 2008 Games, plus silvers in both London and Rio.
"I think Team GB was very good and very strong," Drahoninsky said. "I wish them good luck and success in the next competition."
Frith and Walker both made their Paralympic debuts in Rio. 
"We've shot together for a long time," Firth said. "We've got the three titles. We're very comfortable with each other in the way that we shoot, the timing of our shots. We complement each other. So to come out here and win a medal is just the icing on the cake."
Frith and Walker led the most successful para archery team in Great Britain history.
Walker won gold in the W1 individual competition. Frith took silver to teammate Jessica Stretton, and Vicky Jenkins won bronze. John Stubbs and Jodie Grinham took a silver medal in the compound open mixed team competition.
"This means the absolute world to me," Walker said. "It was my goal to be the world's number one. With these two golds here, I have achieved that dream."
Walker hopes the teams success can lead to the sports growth and a potential para archery world cup in Great Britain.
"We've got countries to host the events, para archery is growing year on year. Watch this space," Walker said.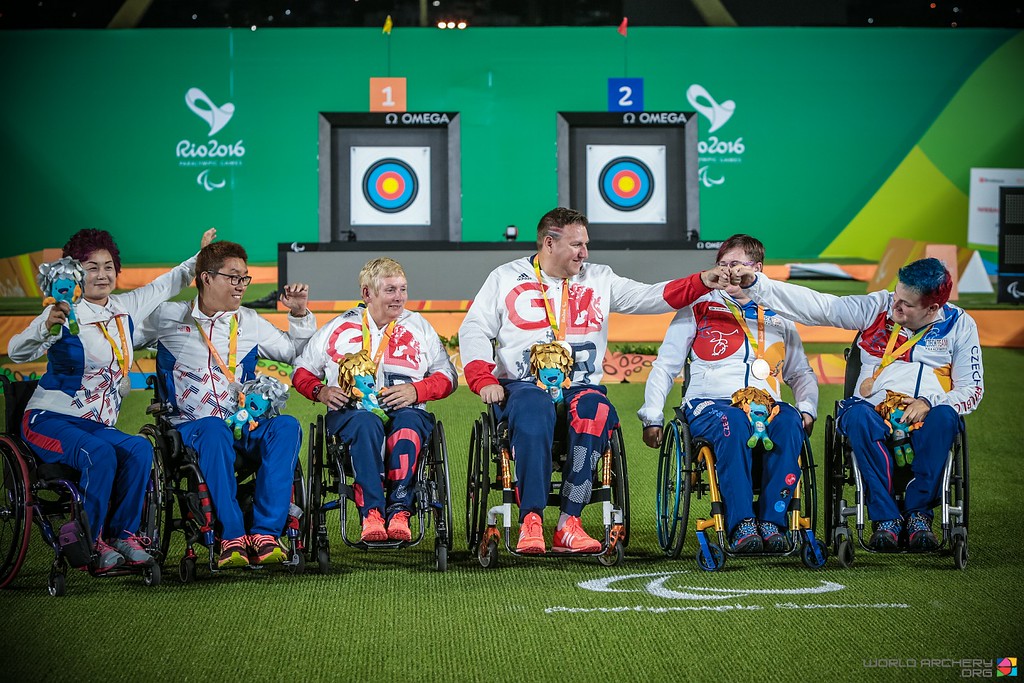 See you in Tokyo 2020 and in all the next European and World Para-Archery Events!
—
Results, news, etc on World Archery