6 days of competition, with also the emotions of Continental Quota Tournament for Rio 2016, in Nottingham (GBR) at the XXII European Outdoor Archery Championships 2016.
30 medals available … Ukraine with 3 medals (2 Golds and 1 Bronze) is the leader in final Medal Standings before Denmark (2 Golds) and Russia (1 Golds, 4 Silvers and 1 Bronze).
Compound Saturday saw first-time wins for Turkey in the women's team division and Denmark in the men's.
In the compound men's team competition, Denmark faced off against Russia in a high-quality match that went down to the wire.
After two eights from Denmark in the first end, Russia had a four point lead – but Denmark soon dialled in, and drilled 12-straight tens in a row from the start of the second volley to tie the score going into the last.
Both teams shot 58 in the fourth to force the tie break, and Russia faltered, shooting 9-8-9 to the Danes' 10-9-10.
"I just had to aim for the X and I try to make the closest to centre just to be sure that if we were tied we had one close" said Stephan Hansen.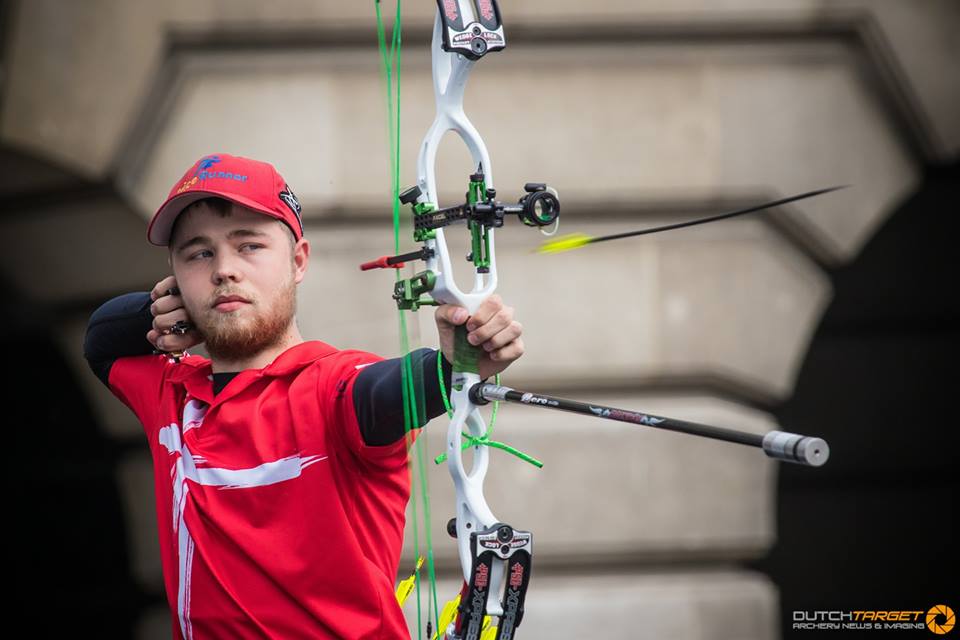 Turkey, who took the bronze medal in 2014, went two better by beating defending champions Russia by two points, 219-217. 
Russia took a four point lead after a shaky first end for Turkey, but struggled to find the 10 ring in the next couple of ends, leaking a seven and an eight in the last end to hand their opponents the prize, adding further gold to a great week for Turkish archery.
Yesim Bostan was proud afterwards: "We believed in ourselves as a team. I wasn't nervous but I think she [Evrim Saglam] was excited! We shot for our national anthem and our flag. It's been a great week!"
The Russian women, rarely far from the podium in international events, were devastated.
The Ukrainian trio beat Georgia, 6-0, as hosts Great Britain missed out on men's gold in a shoot-off to Russia, in the Recurve Day.
On its way to the final, the Ukrainian team beat Estonia in the fourth round, then Italy in the quarters. In the semis, the group struggled against Germany, who won bronze earlier in the morning on recurve Sunday in Nottingham's Old Market Square.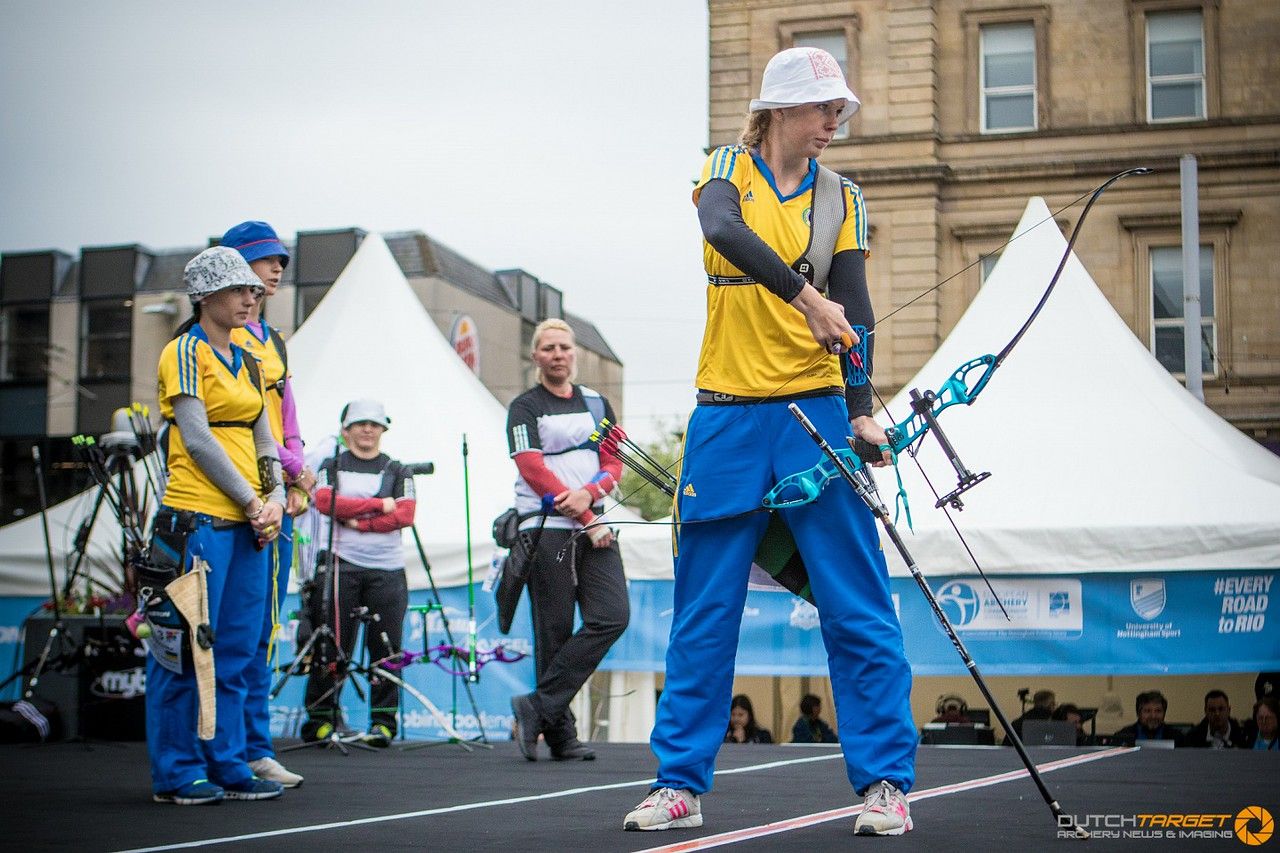 In that semifinal, Ukraine and Germany went into a shoot-off that the Ukrainians won by one point – a close result they didn't want to take to repeat in the final against Georgia.
With the temperature dipping to 12°C and wind whipping up in between the sets, which didn't really bother the Ukrainian ladies, they posted a 52 against Georgia's 49 to open the match with a set win, and never look back.
"We don't really think about the fact it's cold today," said Anastasia. "It could be worse."
"We slept well yesterday, we had a good rest and we were happy with our week."
While Georgia already qualified a full team for this year's Olympic Games in Rio, Ukraine has only one individual place, which Veronika won during the World Archery Championships in Copenhagen in 2015.
There's still one last chance for the now European Champions to upgrade to three places, in Antalya, although it won't be easy. The third stage of the Hyundai Archery World Cup has already made the record number of athlete entries, which makes it the biggest world cup ever. These Ukrainian women know what they need to do.
"It will be hard in Antalya. We'll try to get the team quota for the Olympics, but there will be a lot of teams, strong teams. We must be ready for high results," said Anastasia.
The recurve men's team gold medal match between Russia and Great Britain went into a shoot-off. Both teams posted a 28, but Russia was closer to the middle.
"Unfortunately, today wasn't good enough to get the medal we would have liked, but it's a great signal going into Turkey in the final qualification. I have to bring my friends to Rio with me," said Patrick Huston, who won GBR an individual spot for the Games last Friday, 27 May.
A great week for a great Championships!
From World Archery website