Lisa Unruh shot a better 10 to beat Elena Osipova in a tiebreak to decide the recurve women's gold medal match at the 2021 Hyundai Archery World Cup Final in Yankton.
It's amazing. I'm still trying to understand and I'm just so happy that I've won the Hyundai Archery World Cup Final. It's a great end to the season. I didn't dream it would be so successful and now I'm happy to head on holiday.
said Unruh.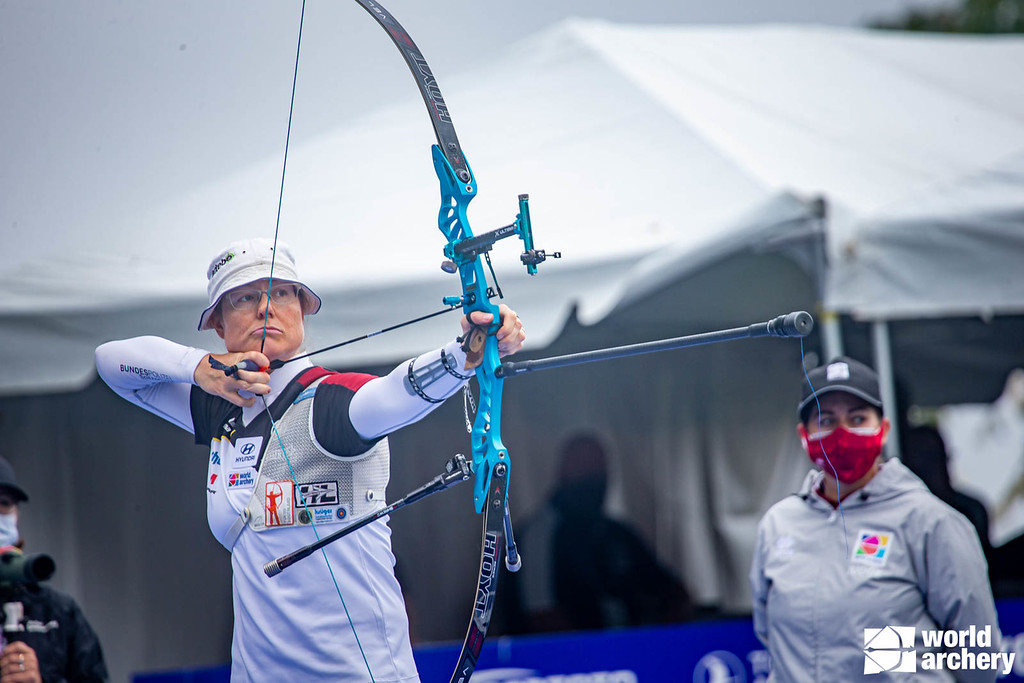 The silver medallist at the Rio 2016 Olympic Games, Unruh, jumped to a two-set lead over the silver medallist at the Tokyo 2020 Olympic Games, Osipova, before the latter battled back.
A high-quality final finished in a single-arrow tiebreak.
Osipova, who had gotten better with each set after dispatching Ana Vazquez and Deepika Kumari in the earlier matches, stuck a decent 10.
There was room – and enough for Unruh to sneak inside.
She delivered a near-perfect arrow to take it.
Unruh, who flew out to Yankton solely for this morning's event having skipped the worlds for police training, is the first German winner of the Hyundai Archery World Cup Final.
I didn't expect anything. I just wanted to enjoy it and make strong shots, which I did. In the end, it paid off.
said Lisa.
Osipova's silver medal matches the best-ever result for a Russian recurve woman at this tournament. (Ksenia Perova finished second in 2017.)
It also caps an exceptional season for the 28-year-old.
Of course, I wanted to be first, but I'm happy with silver all the same. I'm really satisfied I've one so many medals this year.
she said.
Germany had a second archer on the podium after Michelle Kroppen, who had been knocked out by teammate Unruh, defeated world number two Deepika Kumari in the bronze medal match.
That also went to a shoot-off, Kumari having to comeback from two perfect opening volleys from Kroppen, but the Indian archer shot a weird six in the tiebreak.
Normally, I don't want to focus on [my opponent's] arrow but it was announced very loudly. I know I just had to shoot something straight and strong.
said Michelle.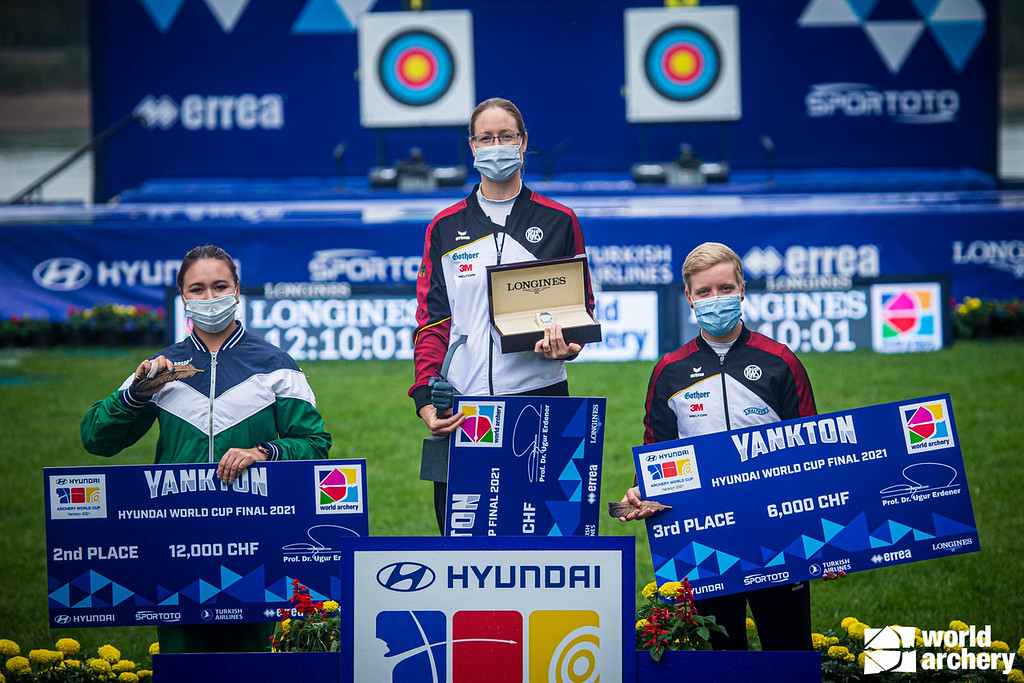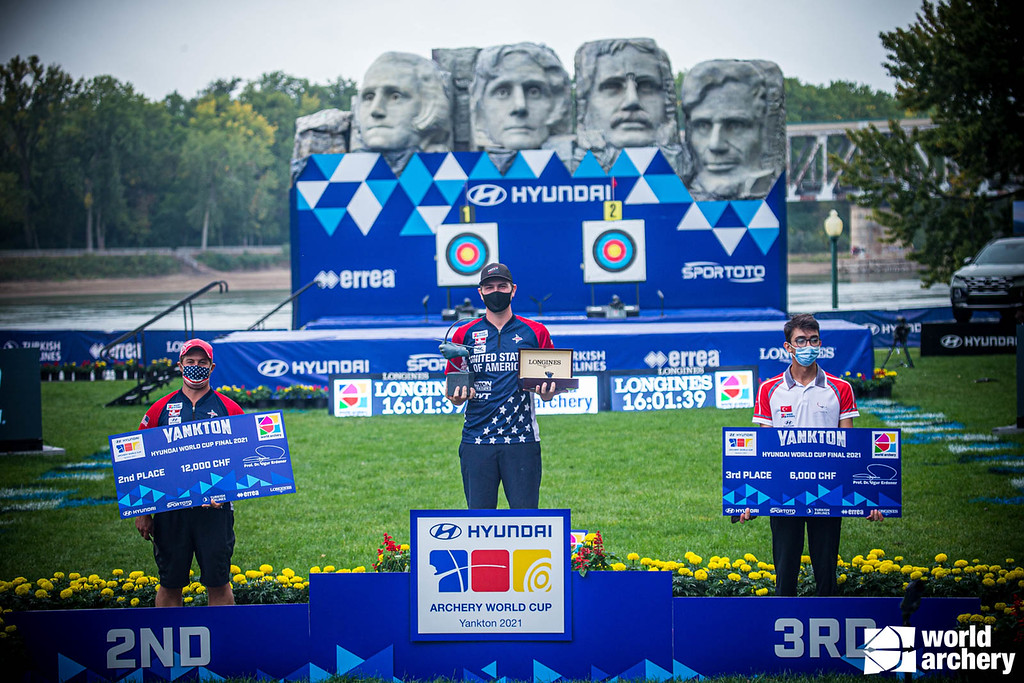 Mike Schloesser beat Braden Gellenthien, 148-144, in a rematch of the last compound men's final on the Hyundai Archery World Cup to win back-to-back circuit trophies and take his record third title.
It was awesome. I felt like my shooting was good and I know that Braden is always a worthy opponent so I knew I needed to put my A-game on. I walked up there, and I felt really score with myself and my shooting, so I'm really happy I could show it.
said Mike.
The pair met two years ago when the event was held in Moscow. That match was closer.
After three ends of the final in Yankton, they were tied on 29.
The world number one then landed two consecutive perfects as frustrating seeped over Gellenthien's face in responds to a flurry of nines.
There was no sign of nerves from Mister Perfect, who had shot a 149-point match in the semis where his lone nine had been caused by a deflection off another of his arrows in the 10.
He placed his thumb confidentially on the trigger as he delivered a perfect 30 to close, never letting off, and winning the match, 148-144.
It's the eight best people in the world that year coming to compete. It means a lot because I know the eight best archers are here, so winning against them means a lot to me.
said Mike on the event.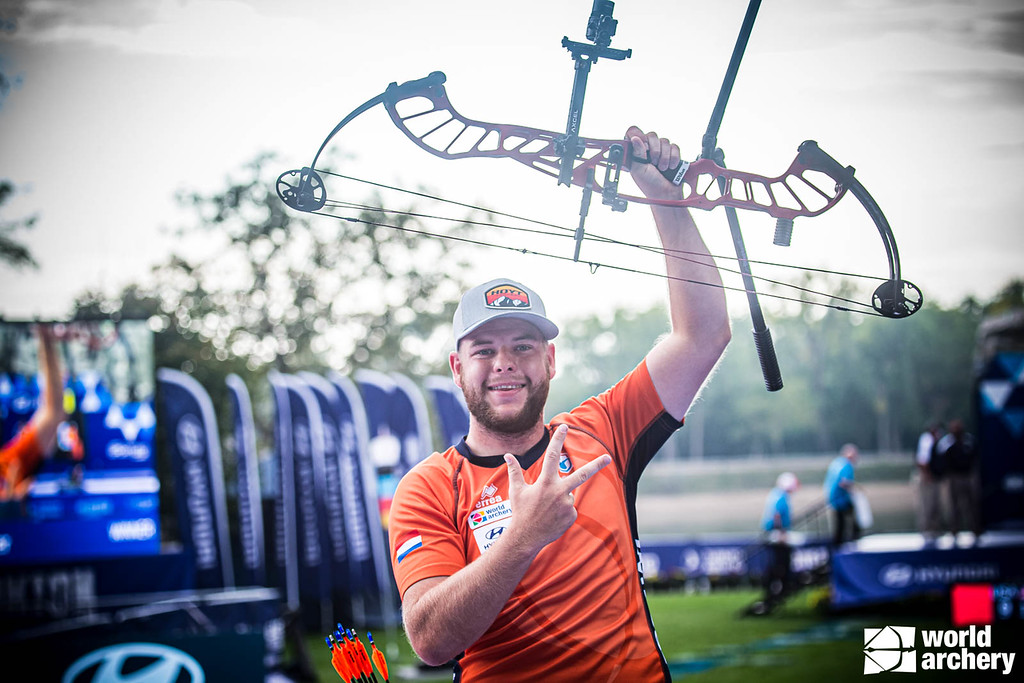 Mike and Braden arrived in Yankton as two of the three compound men with two circuit trophies to their name.
(The third is Sergio Pagni, who won back-to-back in 2009 and 2010.)
Schloesser is now the lone archer in the category with three titles.
Gellenthien, meanwhile, adds an incredible eighth podium finish at the Hyundai Archery World Cup Final since 2007.
In Yankton, Braden beat Abhishek Verma of India in the quarters, 146-142, and then US teammate Kris Schaff, 147-146.
Nobody likes losing. But I got second place at the World Cup Final, so at the end of the day, I'm pretty happy. Obviously, I wish it turned out a little bit differently but I'm happy, I'm excited and motivated for next year. It's another medal to add to the count and I hope to put it a little bit higher before I retire.
said the runner-up.
Schaff defeated Denmark's Mathias Fullerton, the 18-year-old who has arguably had the breakout performance of the year, in a shoot-off for the bronze medal.
The former circuit champion – he won in 2018 – shot first in the tiebreak and put down an excellent 10.
Fullerton's arrow was also a 10, just slightly further out.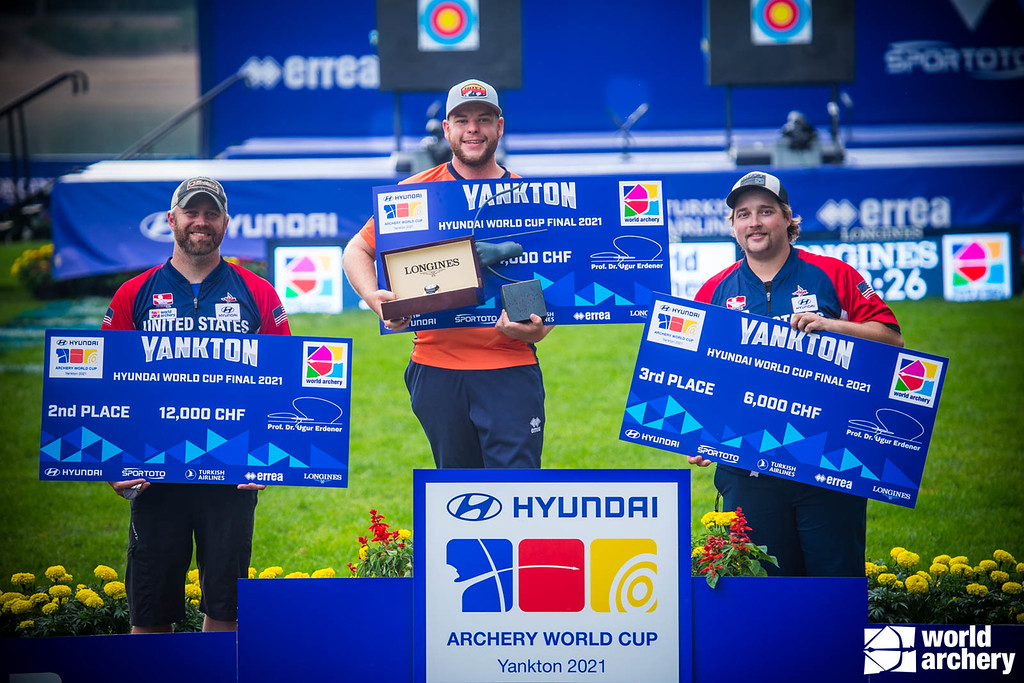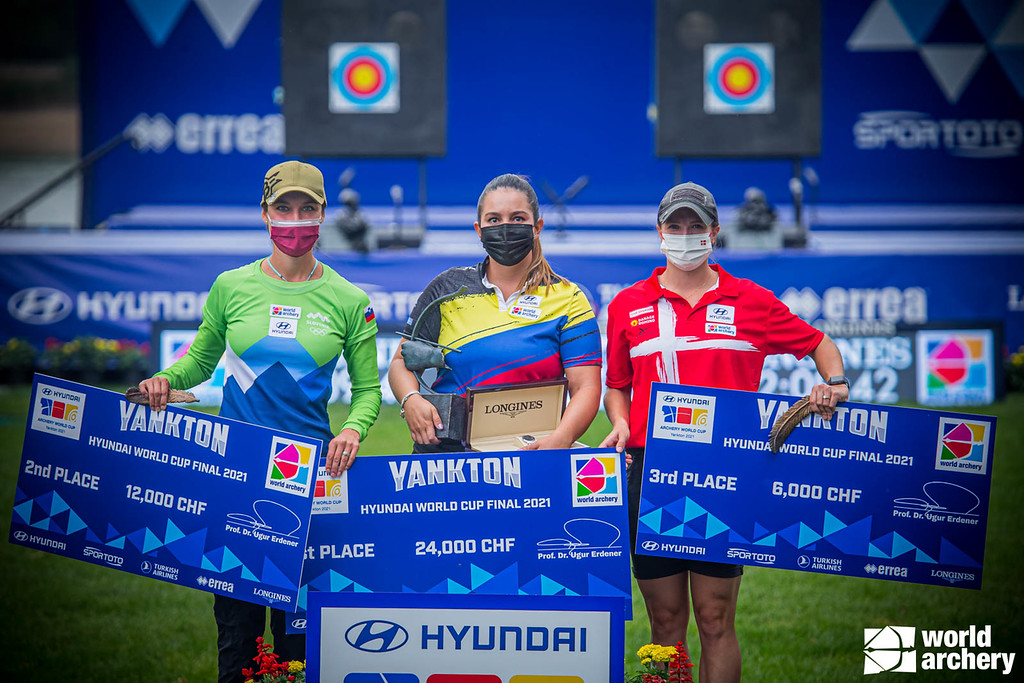 Final ranking: Recurve women
 Lisa Unruh
 Elena Osipova
 Michelle Kroppen
 Deepika Kumari
 Mackenzie Brown
 Casey Kaufhold
 Svetlana Gomboeva
 Ana Vazquez
Final ranking: Recurve men
 Jack Williams
 Brady Ellison
 Mete Gazoz
 Atanu Das
 Nicholas D'Amour
 Yun Sanchez
 Maximilian Weckmueller
 Mauro Nespoli
Final ranking: Compound women
 Sara Lopez
 Toja Ellison
 Tanja Gellenthien
 Nora Valdez
 Andrea Becerra
 Savannah Vanderwier
 Natalia Avdeeva
 Paige Pearce
Final ranking: Compound men
 Mike Schloesser
 Braden Gellenthien
 Kris Schaff
 Mathias Fullerton
 Jozef Bosansky
 Adrien Gontier
 Federico Pagnoni
 Abhishek Verma
—
article and pics by World Archery