First place in the final medal standings for Ukraine (4 golds and 2 bronzes) even if Italy (second) and Russia (third) take 12 medals each.
It was for sure a great archery week in Lasko (SLO) for the first 2022 European event.
Barebow
In Lasko we celebrate the first-ever Indoor Champions in the Barebow division.
18-year old Leo Pettersson (SWE), already 2021 3D champions, confirmes his high-level taking also the Indoor Men Title, beating 6-4 Oliver Hicks (GBR) who was first after the qualification round. Third place for Vitalii Budiak.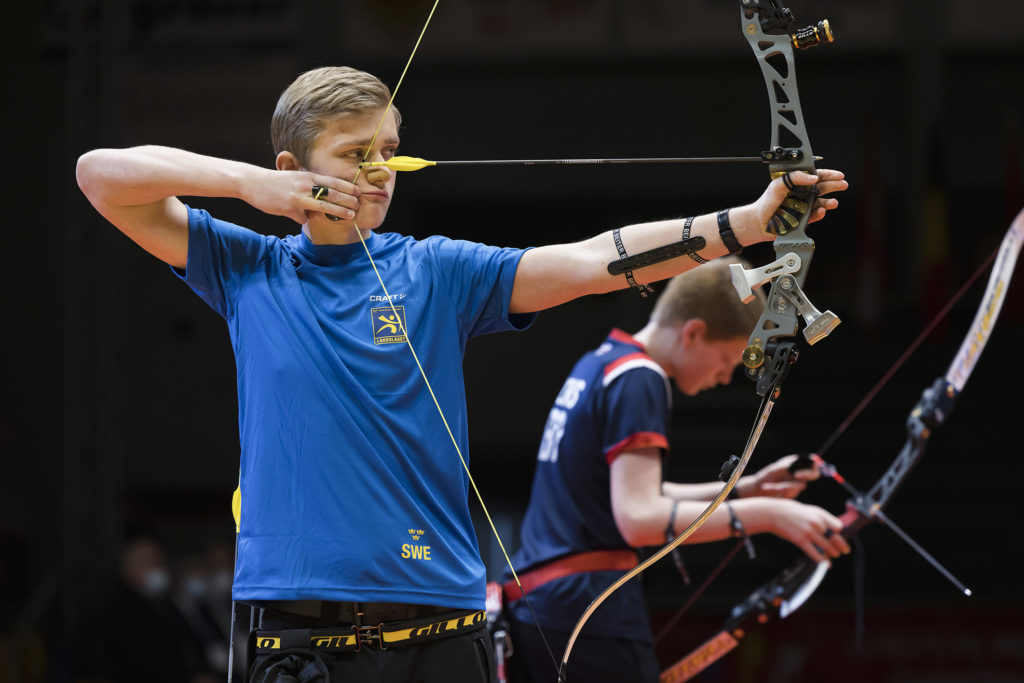 In the women competition, once again Italy is the great protagonist in this division, taking all the podium. Cinzia Noziglia beats Fabia Rovatti (6-0), while Laura Turello is third (7-3 against Maria Olesen).
At the end of the 60-arrow 18-meter round, Noziglia shot 541 points breaking the previous European Record by two points.
I'm very excited for this first time, and I'm proud to be here. I think it's a historical event for the barebow world.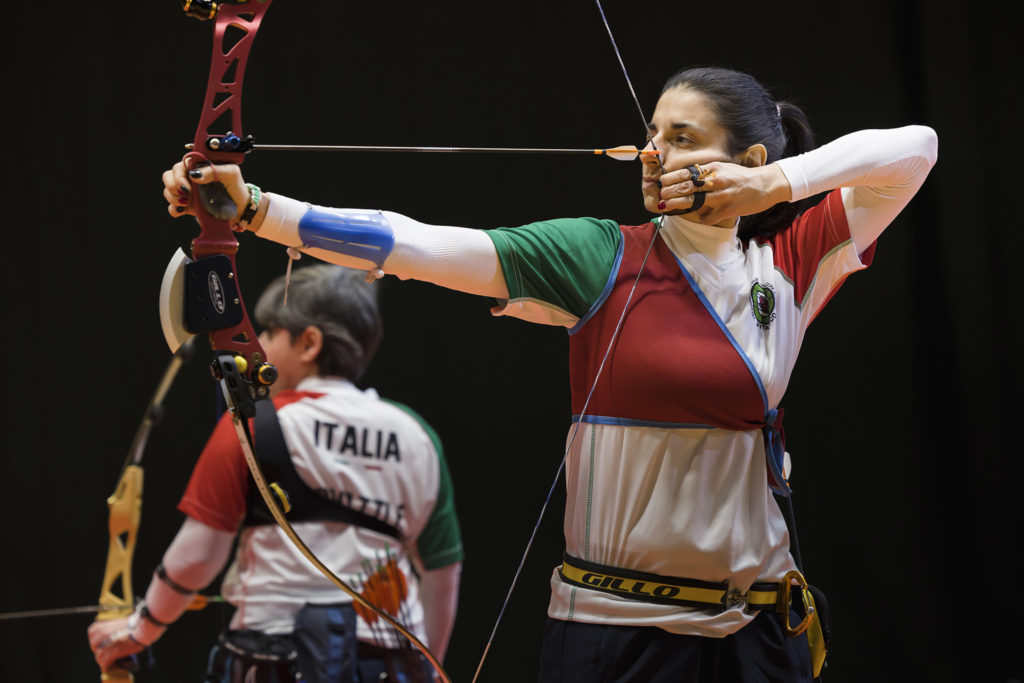 Cinzia, who also recently appeared on "Italia's Got Talent" TV show, was only two points shy of the current world record of 543, held by the USA's Claire Xie.
In the Under21 category, no title in men competition with only two archers: Davide Morra (ITA) is the winner 6-2 against Adrian Vlase (ROU).
Elena Topliceanu (ROU) is the Women Under21 champions, beating 6-4 Amelia Chumber (GBR); third place for Kathryn Morton (GBR).
In the team competition, Sweden is the winner (in men) 6-2 against Italy, and home-country Slovenia celebrates the bronze.
Victory for Italy (6-2), in the women side, against Russia; third place for Poland.
Compound
After an almost perfect qualification round with 599 points, Mike Schloesser (NED) take also the Title in men competition, one point more than Jean Philippe Boulch (FRA) (149-148); his team-mate Nicolas Girard (FRA) is third.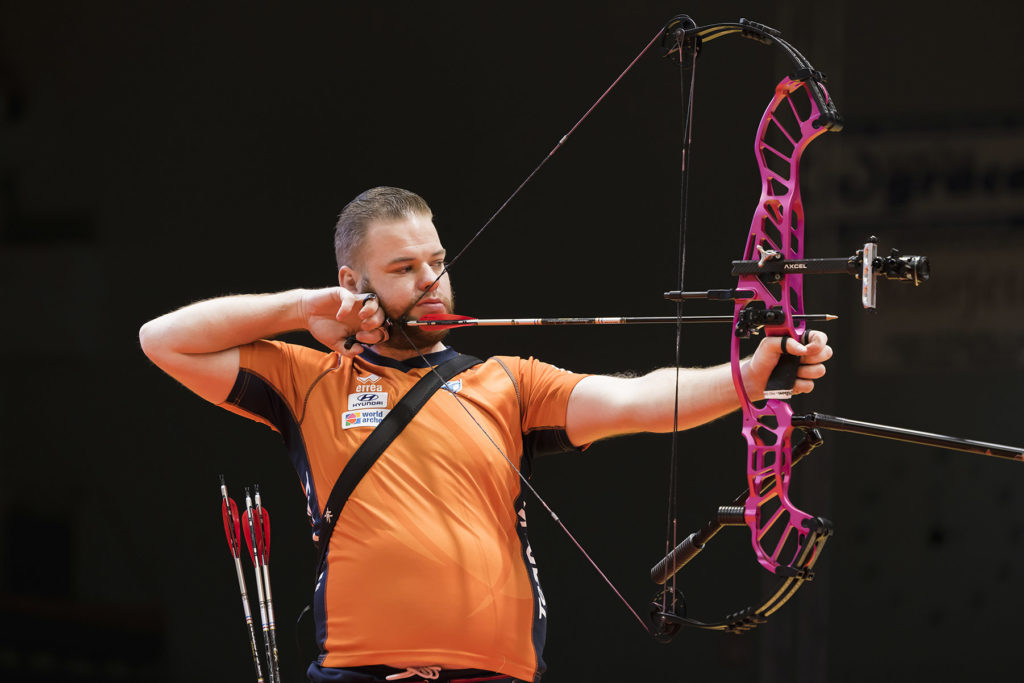 Ella Gibson (GBR) is the new women champion, beating 143-141 Elizaveta Knyazeva (RUS).
In Under21 category, victory for Mathias Fullerton (DEN) against Shamai Yamrom (TUR); the bronze goes to Batuhan Akcaoglu (TUR) without shooting the match because of a physical problem for his opponent Tore Bjarnarson (DEN).
Arina Cherkezova (RUS) takes gold in the women competition.
Recurve
France and Ukraine are the top seed in the recurve finals, challenging in derbies.
Clement Jacquey defeats 6-2 Jean-Charles Valladont for gold and title; while Anastasia Pavlova is the winner 7-1 against his teammate Veronika Marchenko, for bronze.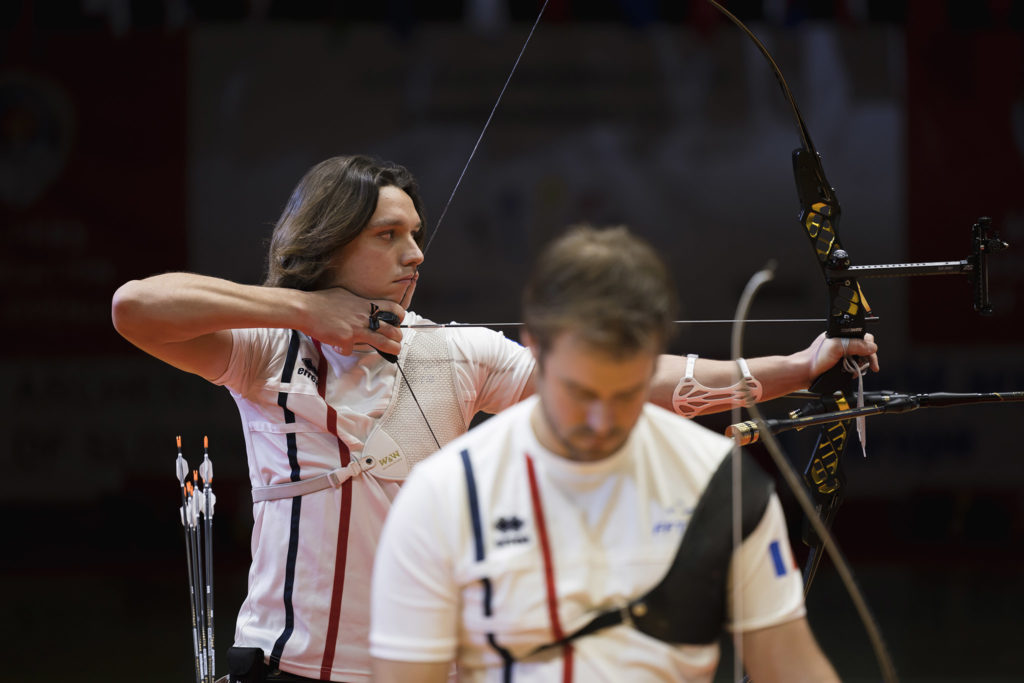 Big fight between Lisa Barbelin (FRA) and Vanessa Landi (ITA) for gold, the french archers takes the Title winning 6-4. Now he is European Champion indoor and outdoor!
Shoot-off arrows, to decide the winner in Men Under21, between Alexander Kryvoruchko (UKR) and Matteo Balsamo (ITA), at the end the Ukrainian archers is the winner (10-9).
Double shoot-off in women competition in both the medal matches: a ten closer for Sevval Yakupoglu (TUR) against Ginevra Landi (ITA, sister of Vanessa) for bronze, while Chernyk Dzvenyslava (UKR) shot 10 against Ceren Kocur (TUR) 9.
Another thrilling shoot-off also in Men Under21 Team final between Russia (28*) and Turkey (28).
—
Next European event is the Grand Prix in Plovdiv (BUL) on May 3-8.