A few more days of waiting for the start of the European Para Archery Championships 2023.
Rotterdam, the second largest city in the Netherlands, will host the inaugural edition of the European Para Championships in 2023. The main hub, and therefore the venue for multiple sports, is Rotterdam Ahoy. In addition to this exceptional world-class indoor location, the European Para Championships 2023 will also use various outdoor venues in the heart of Rotterdam. These 'city center courts' ensure that the parasports come to the people, instead of the other way around.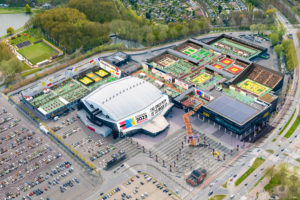 Most of the competitions will take place in Rotterdam Ahoy, without a doubt one of the best and most professional event venues in the Netherlands. Very well known as the 'biggest on earth' since 1971. It offers a base for international artists, top sports professionals, politicians and celebrities.
Archery will start on Monday, August 14. 29 nations from all over Europe and a total of 113 athletes, 79 men and 34 women, will battle it out for the title of European Champion 2023. In addition, on August 18, the secondary tournament that will award passes for Paris 2024 will take place.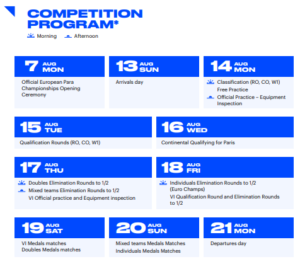 Where to follow the event?
You can follow all the results in real time on IANSEO Live Info System and on IANSEO Results. For more information visit the Event Page to World Archery Europe!
Social Channel:
• https://www.instagram.com/europarachamps/
• https://www.facebook.com/europarachamps
• https://twitter.com/EuroParaChamps
• https://www.tiktok.com/@europarachamps
• https://www.linkedin.com/company/europarachamps
• https://www.youtube.com/@europarachamps
 Hastag:
#EPAC2023#europeanparachampionships #europeanparachampionships2023 #epc #europarachamps #europarachamps2023 #rotterdam2023
Enjoy