The first arrows of the European Para Archery 2023 start today!
the competitions will take place in the Ahoy Field 1 venue. This morning from 9am the 72 qualifying arrows of the women's Compound, men's and women's W1, and women's recurve. To follow the individual eliminations from 1/8.
in the afternoon it will be the turn of the men's compound and men's recurve with the qualification from 2:30pm. to follow the individual eliminations from 1/24 for Compound men and 1/16 to Recurve men.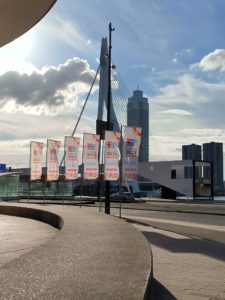 Tomorrow day dedicated to individual and mixed team matches, for all divisions, up to the semi-finals.
Events not to be missed!
18 and 19 august will be the key day with the secondary tournament that will award more places for the Paris 2024 Paralympic Games.
Where to follow the Competition:
Don't forget to follow and share the event on your social profiles with the hashtag #EPAC2023#europeanparachampionships #europeanparachampionships2023 #epc #europarachamps #europarachamps2023 #rotterdam2023
Enjoy!