Baku 2015 has today announced that volunteers at the inaugural European Games will be known as Flamekeepers.
The name reflects the volunteers' central role in promoting the spirit of the event and is also an homage to Azerbaijan, the Land of Fire, and the passion and warmth of its people.
Mr Azad Rahimov, Azerbaijan's Minister of Youth and Sports and Chief Executive Officer of Baku 2015, said: "The European Games volunteer programme offers a fantastic opportunity for young people to get involved with Baku 2015 and support Azerbaijan on the international stage.
"All of our Flamekeepers will gain valuable experience while taking part in a landmark moment in the history of our country, with the programme leaving a lasting legacy of delivering a major multi-sport event in Azerbaijan."
Recruitment for Games volunteers is underway and more than 16,000 hopefuls have already applied online for selection. Baku 2015 will recruit 12,500 volunteers by the time the Games begin on 12 June, and is conducting hundreds of interviews on a weekly basis.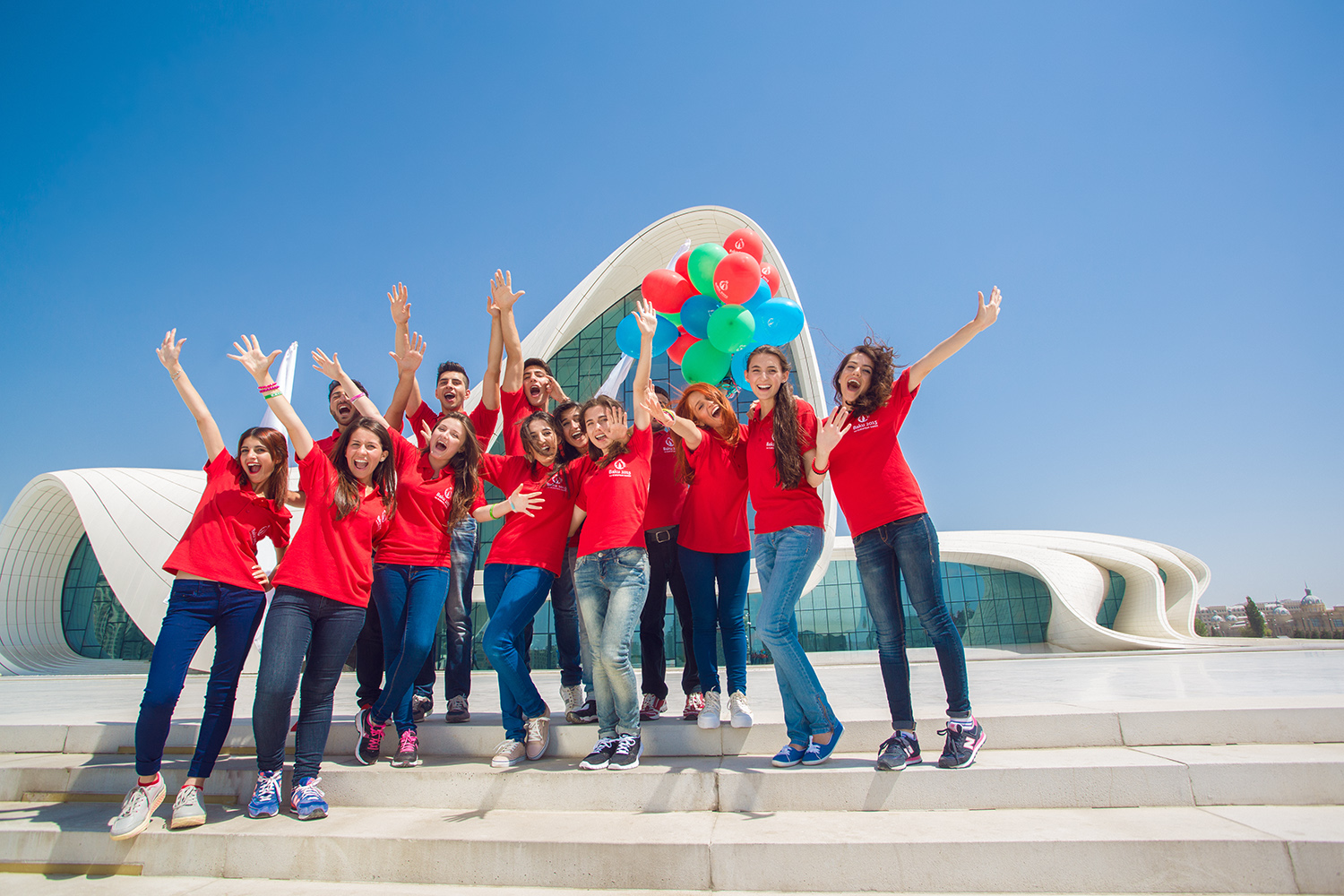 Flamekeepers can expect to enjoy key roles during the Games, including assisting athletes and dignitaries, working at sport competitions, or providing assistance to spectators or the media.
Mr Farhad Hajiyev, Executive Director of the Azerbaijan Youth Foundation and Baku 2015 Organising Committee board member, said: "The chance to take part in the first European Games and welcome the whole of Europe to Baku is tremendously exciting for the people of Azerbaijan.
"We have one of Europe's youngest populations and becoming a Flamekeeper will be a great opportunity for young people to contribute to our country's renowned hospitality and enthusiasm for sport."
Mr Simon Clegg, Chief Operating Officer of Baku 2015, said: "At any major multi-sport games the athletes are the heart of the event and the volunteers are the soul.
"The Flamekeepers will help make Baku 2015 a spectacular celebration of sport this summer and leave a lasting legacy which will keep the volunteer flame burning when Azerbaijan hosts many more major international events in the future."
In return for their contribution to Europe's first multi-sport Games, Flamekeepers will benefit from free public transport to venues, uniforms, meals, and a SIM card provided by Nar Mobile, the Official Partner of the Baku 2015 volunteer programme.
Nar Mobile is also the official mobile telecommunications service provider of Baku 2015 and will help promote the Games through in-store advertising, social media channels, text messaging and a number of short films to engage with volunteers. 
Applications for the Baku 2015 volunteer programme are open and more information can be found at www.baku2015.com