The recurve finals brought the European Archery Championships 2021 to a close. Russia is the winner of the final medal standings with 4 medals (2 golds, 1 silver and 1 bronze) in front of France and host nation Turkey.
France's Lisa Barbelin completed a breakout week in Antalya by taking also the recurve women's title, while Spain's talented team anchor Pablo Acha was crowned winner in the men's event.
Just two days removed from securing a coveted quota place to the Tokyo 2020 Olympic Games, 21-year-old Barbelin defeated Karyna Dziominskaya of Belarus in straight sets to claim France's first European individual title since the famed Berengere Schuh took hers in 2008.
I took care of this match as a new match. I'm really happy, and really proud. But now it's the Olympic Games and Paris, so I have to be focused.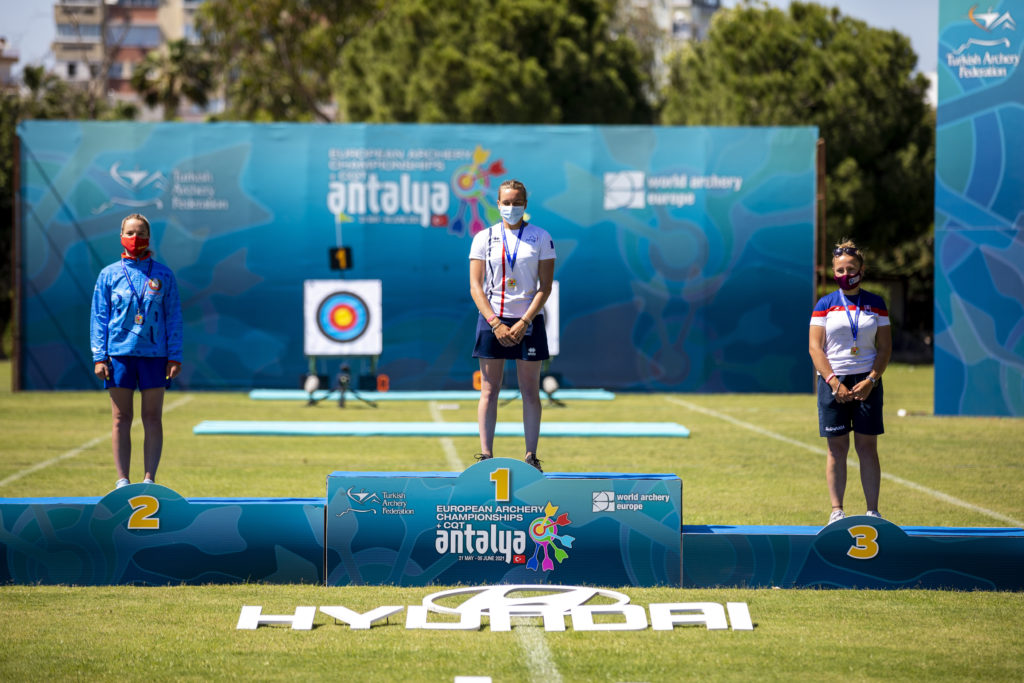 Spain's Pablo Acha battled early struggles with his precision to claim gold in the recurve men's final over Russia's Galsan Bazarzhapov, stepping into the spotlight as an individual amid his impressive season as the anchor of a surging Spanish team.
I was really calm because I really believe in my process and just tried to choose where I needed to aim. If the arrow went to the left, I tried to move a little bit or aim a little bit more and trust in and believe in my process. I'm really proud of myself and really proud of my coach, and also I'm proud of every member of the team and the staff. They're the reason I'm calm in these situations and in control under pressure. They're the reason I'm European Champion.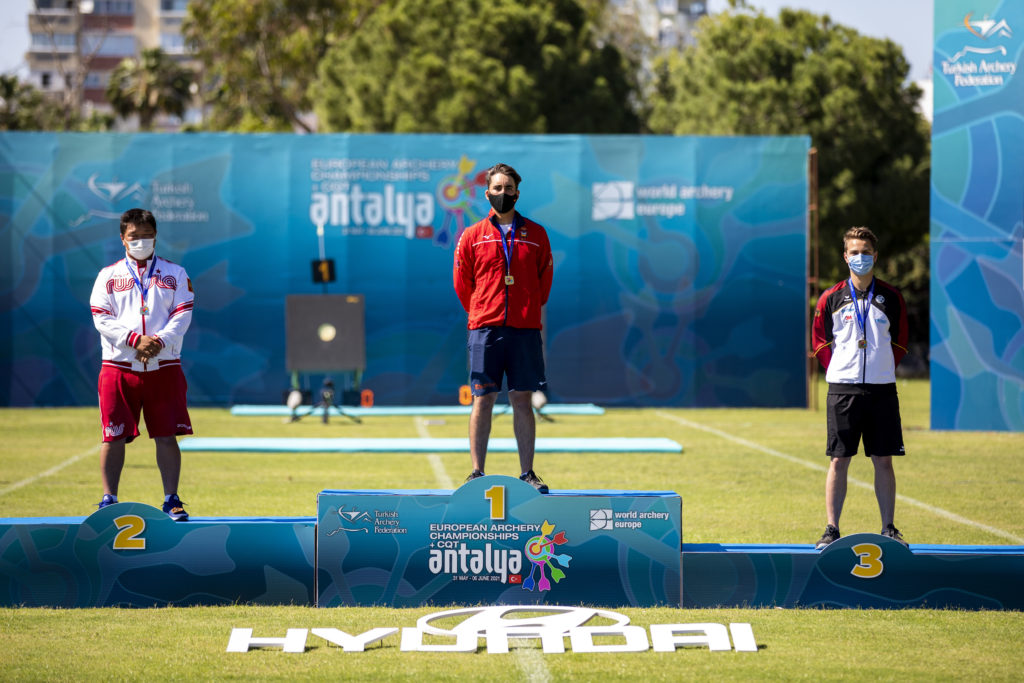 Russia took two more medals, both gold, in the recurve women's team and mixed team events.
Svetlana Gomboeva, Elena Osipova and Ksenia Perova defeated Germany's Michelle Kroppen, Charline Schwarz and Lisa Unruh, 5-3, to start the morning finals session in Antalya, while Elena Osipova and Aldar Tsybikzhapov beat Spain's Acha and Elia Canales, 6-0, to start the afternoon.
It's very good that we took a gold medal here. Inside, in my soul, it's great to take a medal. It's a big motivation. It gives me strength ahead of the Olympics. It will make us stronger inside at the Olympics because we've won a gold medal now.
former world champion Perova said.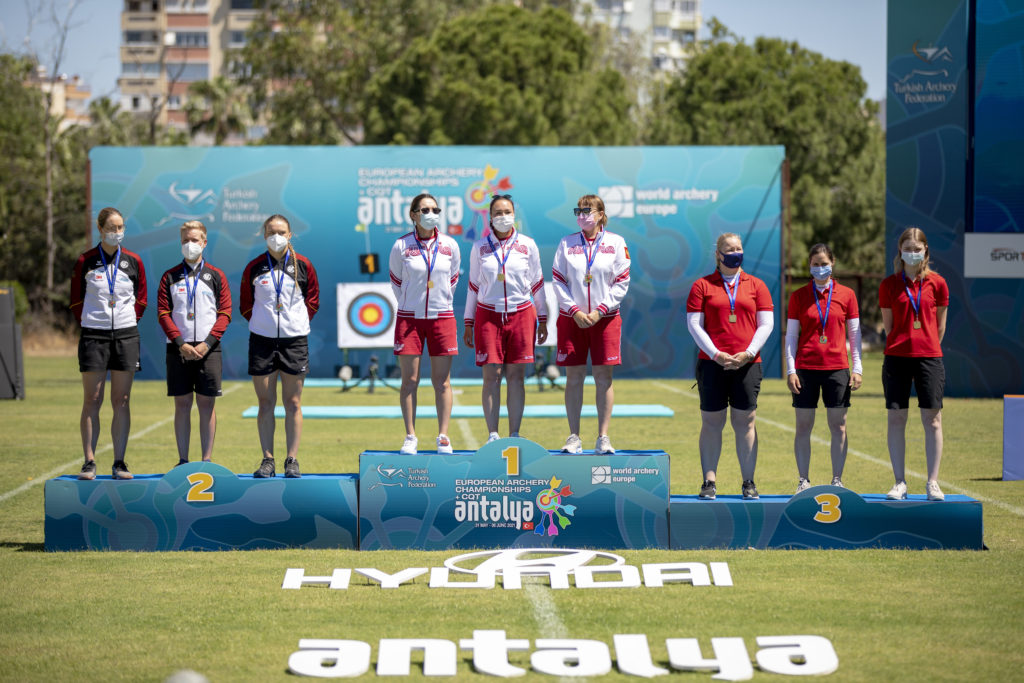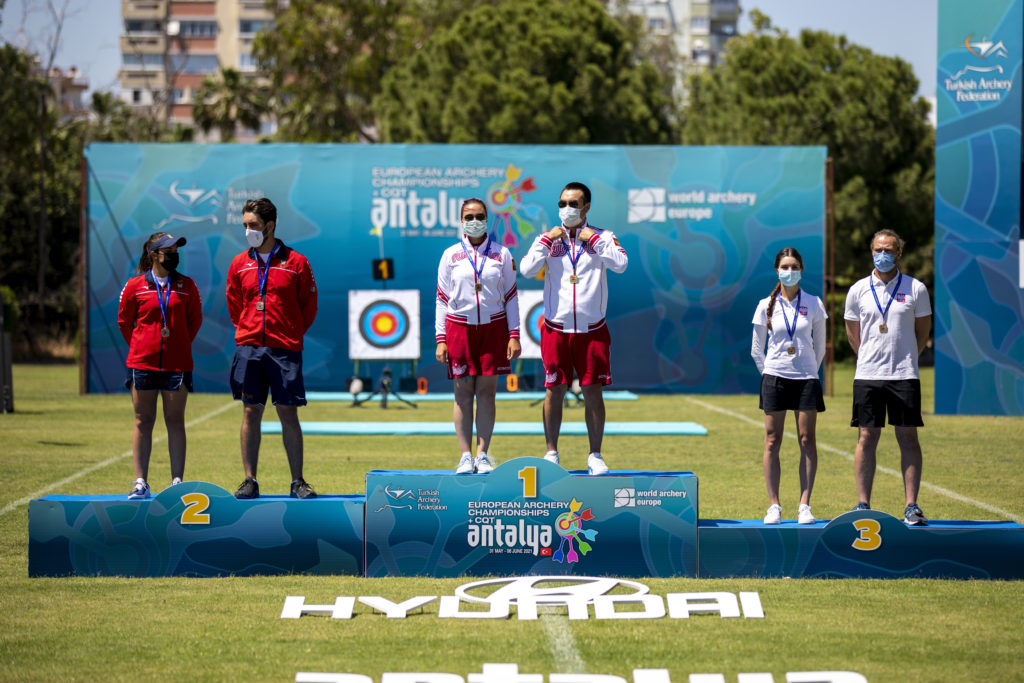 The Netherlands received similar reassurance with their victory in the recurve men's team competition. Sjef Van den Berg, Rick Van der Ven and Steve Wijler solidified their status as medal favourites in Tokyo with a hard-fought victory over Ukraine.
I feel pretty awesome. For me, this is the first European title that we've had as a team, and this one was also a bit personal because I came here as a European Champion, and I lost that way too early, so I'm really happy to do it at least as a team.
said Wijler, who exited the individual event earlier than expected, despite his top seeding.
The Dutch started slow, falling into a 3-1 hole against Oleksii Hunbin, Heorhiy Ivanytskyy and Ivan Kozhokar after two sets, but they roared back with a strong second half that was punctuated by Sjef's final 10 to win the match.
It might have been nerves as well, but my bow was not particularly aiming in the middle, so I was able to pull it off and shoot it in the 10 anyways.
he said.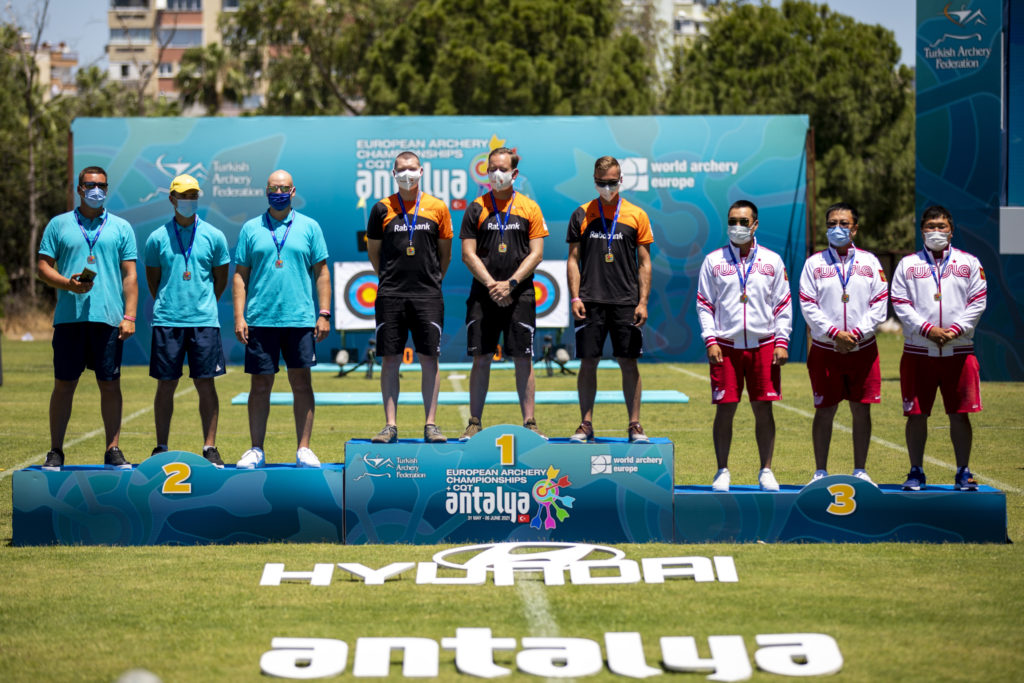 The next European event is the Para-Archery Cup WRT in Nove Mesto nad Metuji (CZE), July 5-11, where will be assigned the last European Para-Archery quotas and will be shot also the very last world qualification tournament for Tokyo2020 Paralympic Games.
—