Turkish archer Yakup Yildiz collected two gold medals on home soil on Compound Finals day at the European Championships in Antalya.
The 18-year-old won the individual title in the compound men's event over Denmark's Mathias Fullerton and guided his teammates in the compound men's team final over France, continuing a tremendous tournament for the host country.
After the team gold, it's perfect to have this medal, too. I feel really proud. It's a really great thing to have this medal at my age. I'm so happy right now, I can't even explain it.
Yildiz's victory over fellow 18-year-old Fullerton, 143-141, spoiled Denmark's attempt at an individual gold medal sweep following Tanja Gellenthien's second big international win of the season.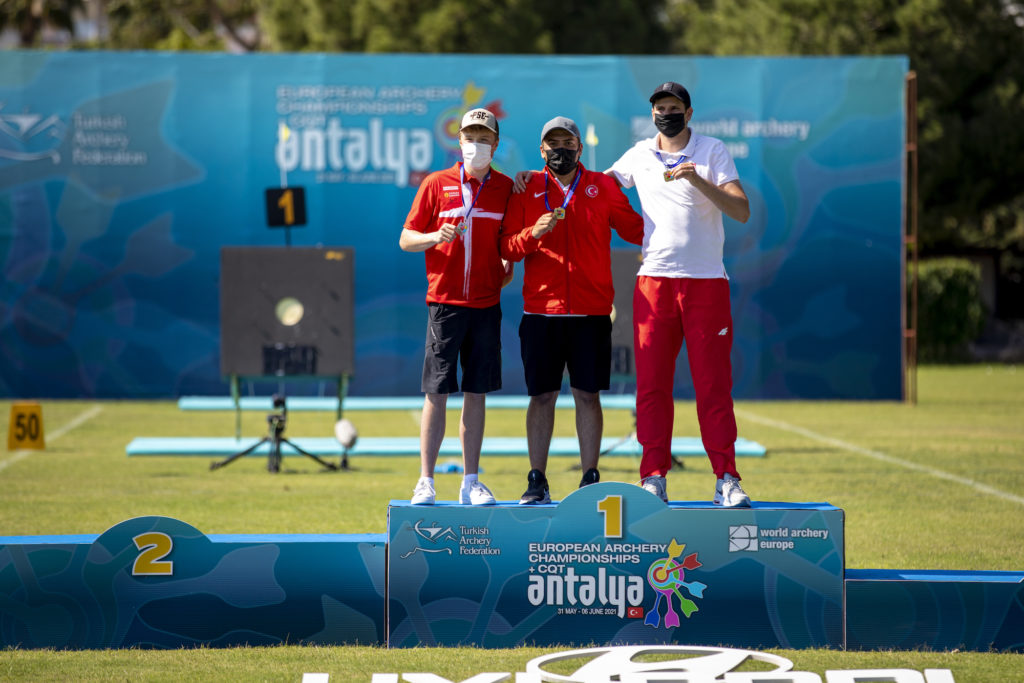 Top-seeded Tanja Gellenthien dominated the second seed, Ella Gibson of Great Britain, 147-141, in the compound women's final to put her series of second-place finishes firmly behind her.
I feel amazing. I was shooting really well this morning, so I was just hoping I could take it on there to the finals field. I knew it was going to be a little windy and a little tricky, but I'm really happy with how it came out. I wanted it really badly. I work a lot on my shot and what to do in matches like this. I'm really happy that I can actually do it when it comes down to it.
Gibson, enlisting the help of the world's number-one-ranked compound man, Mike Schloesser of the Netherlands, as her coach as the British team is without support staff in Turkey due to travel restrictions, shot admirably in her first-career international final, but she was unable to match the impressive consistency on display this season from Gellenthien.
The wind played a factor throughout the day. It was Tanja who handled the tricky conditions best.
Compound men's winner Yildiz began his day with a gold medal in the compound men's team final, guiding Turkey to a decisive victory over France, 225-219.
We always believed we were going to win. With our score, we are the best team in the world. It's not a surprise for us.
Cagiran said.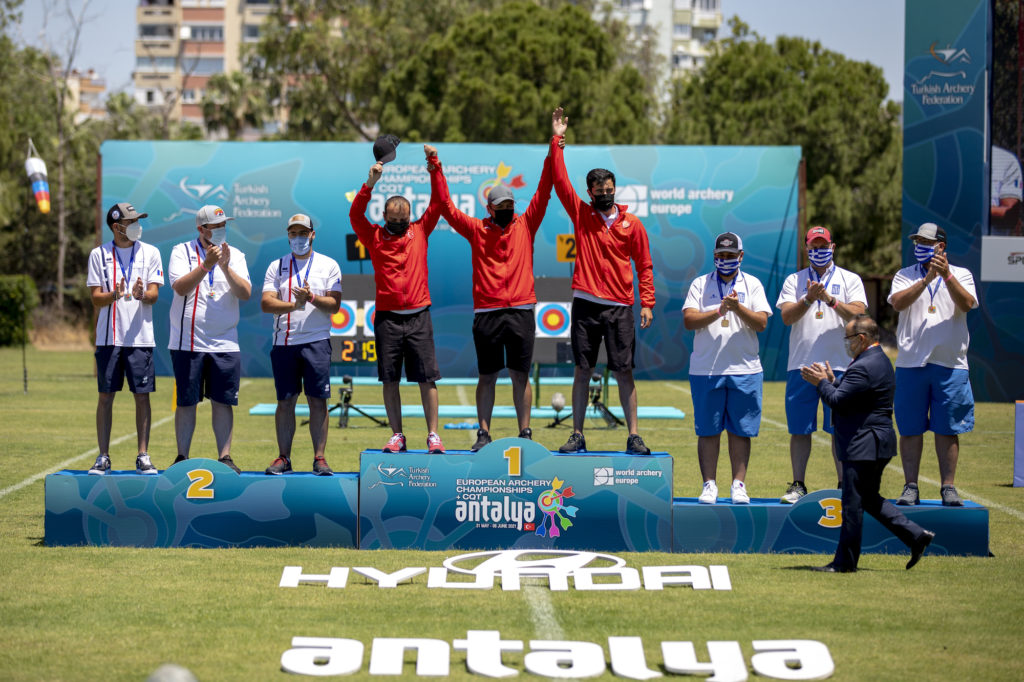 France beat the Netherlands, 224-216, in the compound women's team final.
I'm really happy to start with two medals at my first two competitions. I'm so proud of my teammates, and myself. It's so cool.
said Lola Grandjean.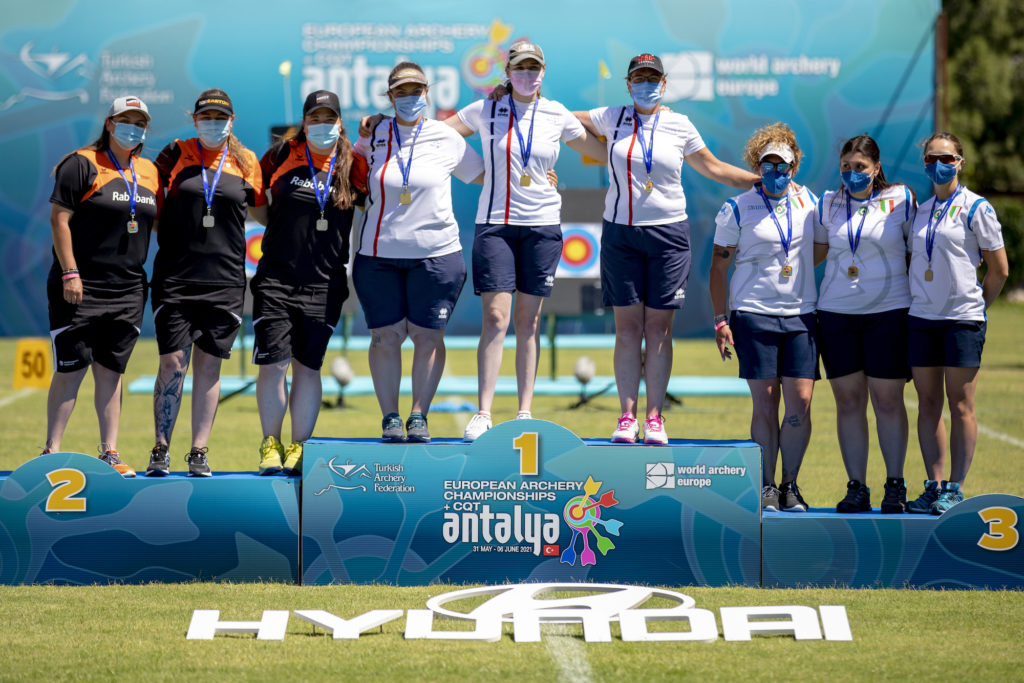 Perhaps the biggest surprise of the day was delivered by Belgium when its compound mixed team ascended from a 12th seed to win a gold medal match shoot-off against Estonia. Reginald Kools and Sarah Prieels completed a comeback over sibling duo Robin and Lisell Jaatma by both shooting 10s in a tiebreak.
Qualifying doesn't really matter in the end. You just have to shoot good matches and beat every opponent by a point. It doesn't really matter where you've qualified.
Prieels said.