Galsan Bazarzhapov (recurve men), Elia Canales (recurve women), Jozef Bosansky (compound men) and Natalia Avdeeva (compound women) won gold medals at the second European Grand Prix of 2021 held in Antalya (Turkey) last week.
Canales defeated Barbelin (France) in a tie-break arrow, shooting a 10 against 9, despite the challenging see-wind of Saturday and Sunday.
I was very nervous, but I was focusing on doing my technique correctly and doing my job, even with the stress. Being among the best here, and in this case winning, gives me confidence that I can do it then, as well when I'll really need to win it.
said the (19-year-old) Spanish archer.
Runner-up Barbelin won the previous European Grand Prix in Porec, in March, and celebrated his 21st birthday on Saturday, giving herself another final.
Bronze went to Elisa Tartler (Germany).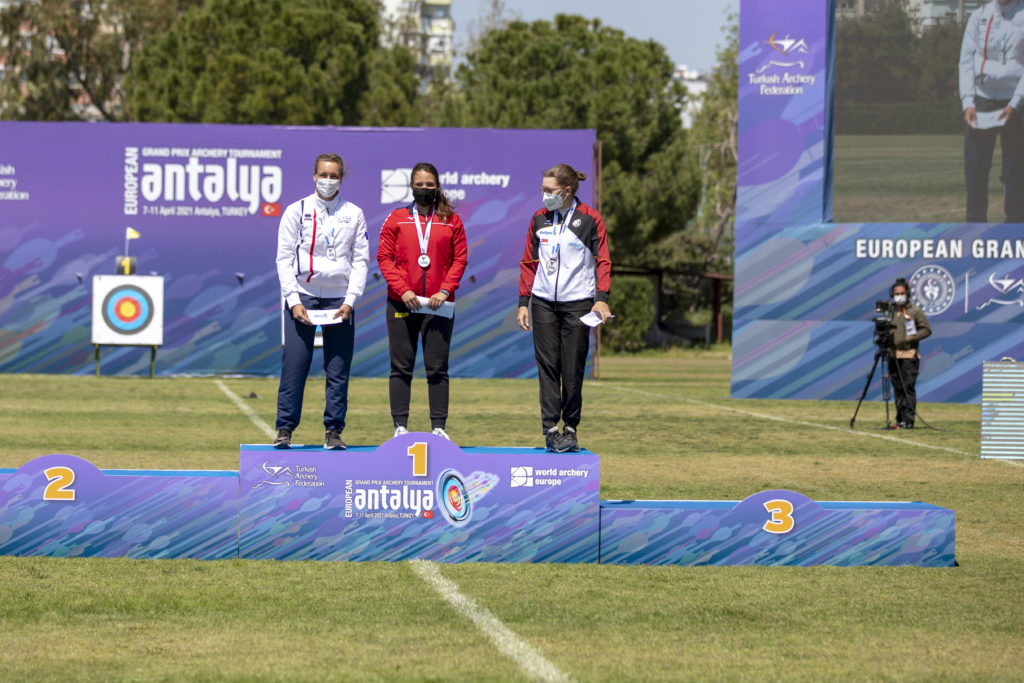 Neither Spain nor France has yet secured a women's quota place for the Tokyo 2020 Olympic Games. The next opportunity to do so will be during the European Championships, in this same venue in Antalya at the beginning of June, during the last Continental Quota Tournament.
Russia has already qualified its women's team for the upcoming Olympics but will fight for a men's spot at the Europeans. Bazazhapov, who beat Nicholas D'Amour of the US Virgin Islands in just three sets in Sunday's recurve men's final, said
this victory gave me hope for the all-important qualifier in less than two months.
Third place for Jeff Henckels (Luxembourg).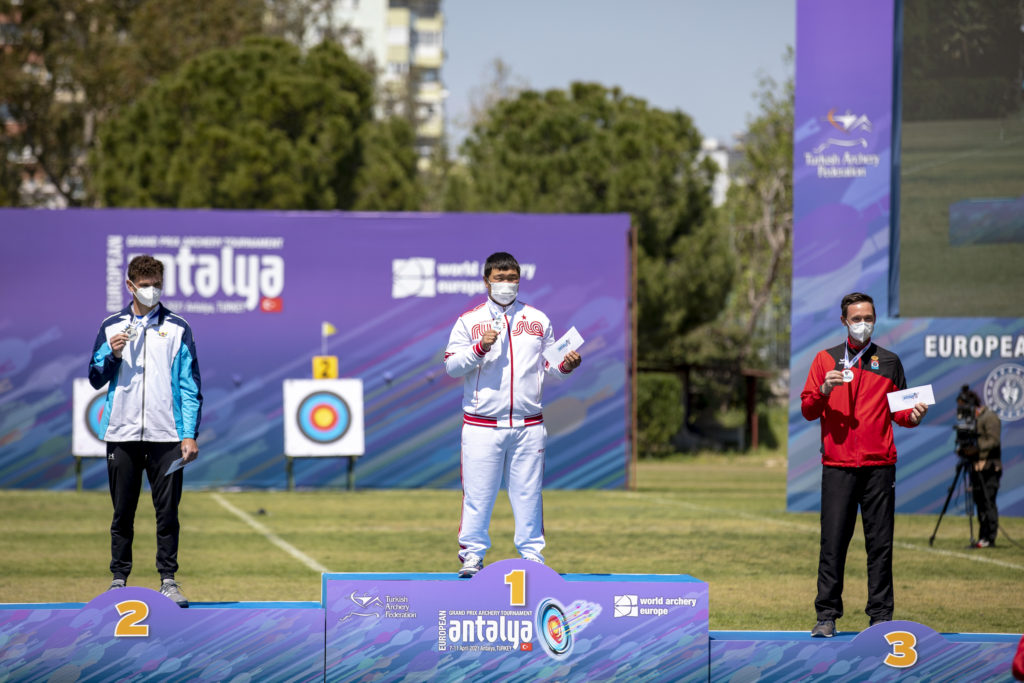 Russia swept the compound women's podium, with Avdeeva taking victory against teammate Cherkezova in a comfortable final, 140-133.
It was a strange match. It was windy, so windy. In my head, it was, push the button, push the button.
the reigning World Archery Champion said afterwards.
It was a perfect "archery poker" for Russia, with all four athletes (out of six) in finals, Stepanida Artakhinova, current n.2 in the World Para-Archery Compound Open Women ranking, took third place beating also her teammate Balzhanova.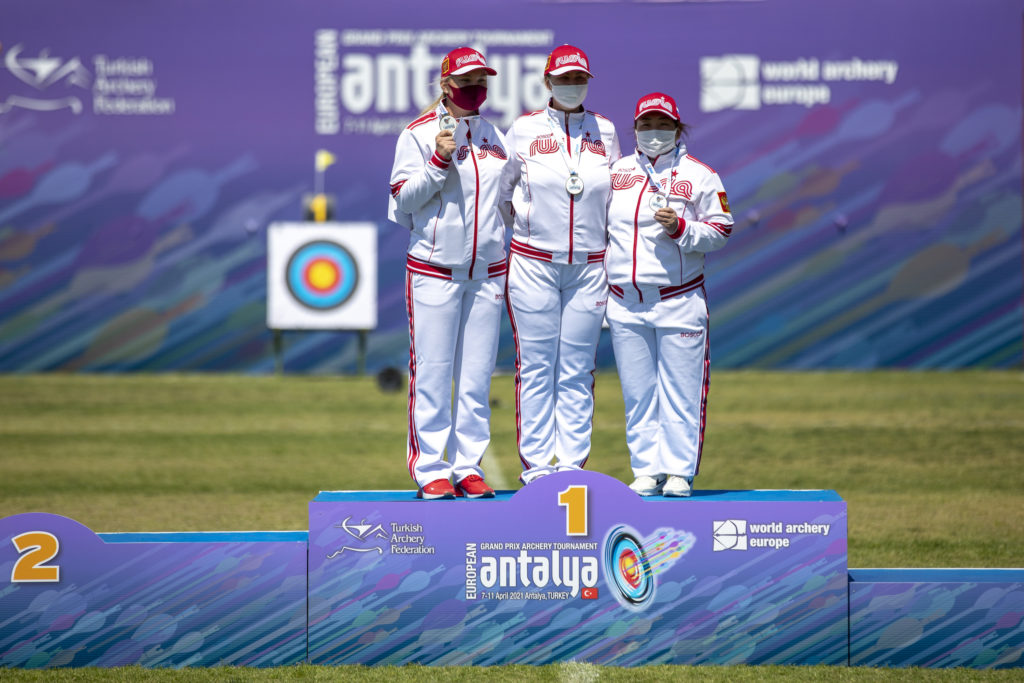 Bosansky (Slovakia), who shot at the 2019 Hyundai Archery World Cup Final, beat Krippendorf (Germany), 139-136, in the compound men's gold-medal match. It's a one-position upgrade on his final ranking from the previous European Grand Prix, where he finished second.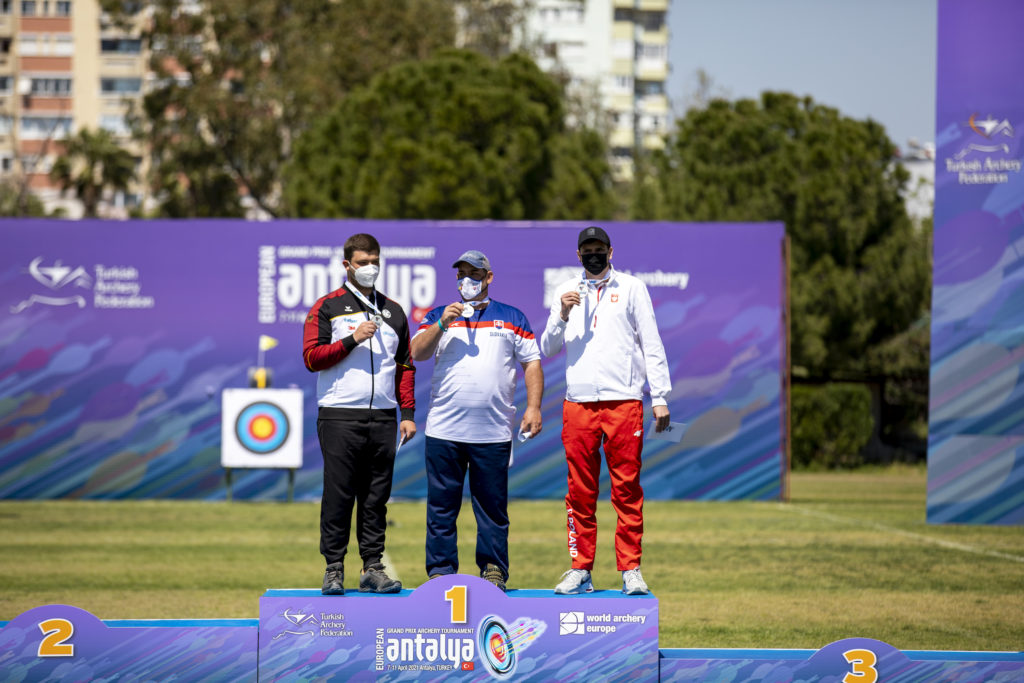 Antalya Grand Prix was also the first valid World Ranking Event after the end of the transition period due to pandemic stop, giving world-ranking points.
The next European event will be the 1st leg of the Youth Cup 2021 in Catez (SLO), in May.