It was a magical sight, like out of a Disney fairy tale. On Sunday morning, the cruise ship Disney Dream docked in Rotterdam. The mega-sized boat passed the Kop van Zuid just after 10:30 a.m., where Hotel New York is finishing the finals of the Para Archery.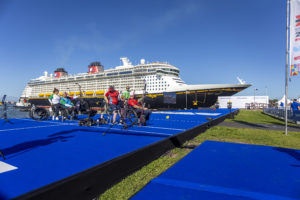 The big boat didn't stop the couple PATERSON PINE Phoebe and MACQUEEN Nathan (GBR) from conquering the Gold medal in the Compound Open Mixed Team 152 to 138 against the Mixed Italian SARTI Eleonora and MATTEO Bonacina who wins the Silver medal.
After the world record obtained in qualification Elisabetta MIJNO (ITA) is confirmed as the European Queen of Archery.
Won the gold medal 6-2 against SENGÜL Yagmur (TUR) repeating the title obtained at the European Championships in Rome 2022.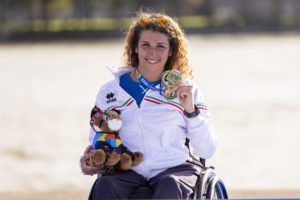 in the W1 Individual matches MUSILOVA Sarka (CZE) defeats the outgoing champion MISIR Nil (TUR) 131-115 in the women's W1, while in the men's Maurizio PANELLA (ITA) surprises everyone and takes home the title of European champion 2023 by beating the Turkish HEKIMOGLU Bahattin (TUR) for 133-129.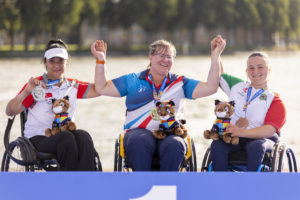 In the morning all the mixed team competitions that decreed the 2023 European Champions took place. Here are all the results of the day:
The next appointment with Para-Archery will be the final of the European Cup which will be held in Nove Mesto (CZE) on 9 and 10 September. All the information of the event on the dedicated page on our website.