The European Quota Tournament for the Youth Olympic Games in Nanjing (China) in August 2014 was held on 22 May 2014 during the European Youth Championship in Ljubljana.
44 Recurve boys and 30 Recurve girls were standing on the shooting line. The level of stress was very high and all the archers were followed with anxiety by their team mates and coaches.
Ukraine, Russia and Switzerland for boys and Germany, Slovenia, Finland for girls won the last qualification places for the Youth Olympic Games.
The places (belonging to each NOC) were won by the following archers:
Boys:
KOMAR Anton (UKR)
BATOEV Zhargal (RUS)
FABER Florian (SUI)
Girls: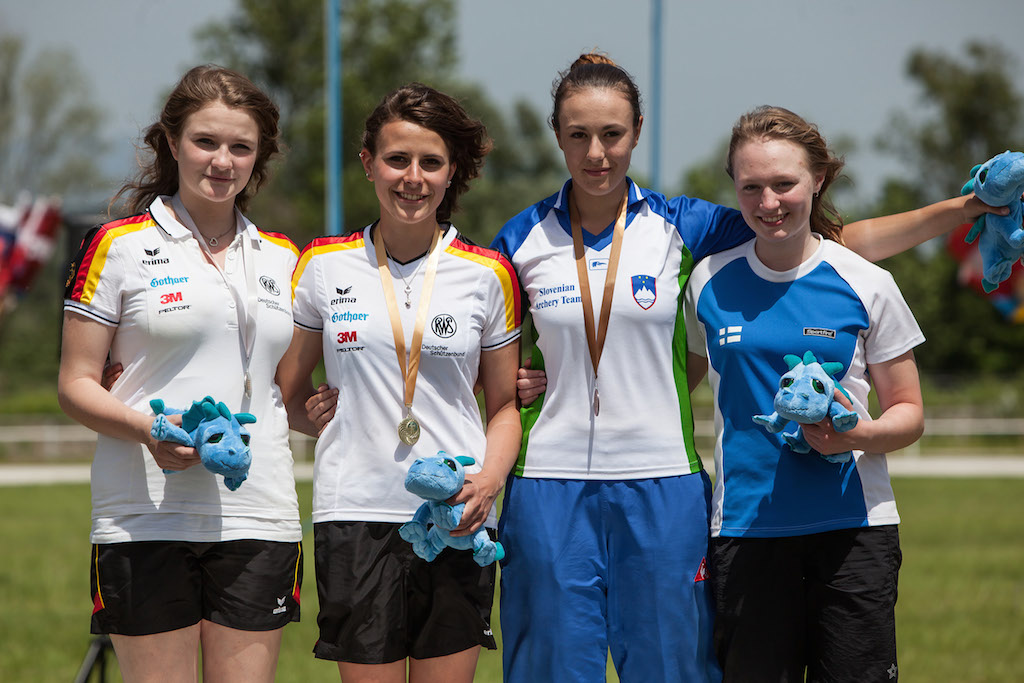 ZIEGLER Milena (GER)
LAHARNAR Ivana (SLO)
TUOKKOLA Mirjam (FIN)