In the last four months, we virtually shot the European Archery Social Tournaments.
4 tournaments carried out on our faceboook page, where European Top Archers were voted and preferred in social matches only by followers, without shooting even an arrow.
Below a recap of them:
Compound Mix-Mixed Team (April)
8 mixed-team couples made by the top eight men and women of European Compound Rankings.
From quarter of finals till the Final. At the end, the victory goes to Toja ELLISON (SLO) and Pierre-Julien DELOCHE (FRA).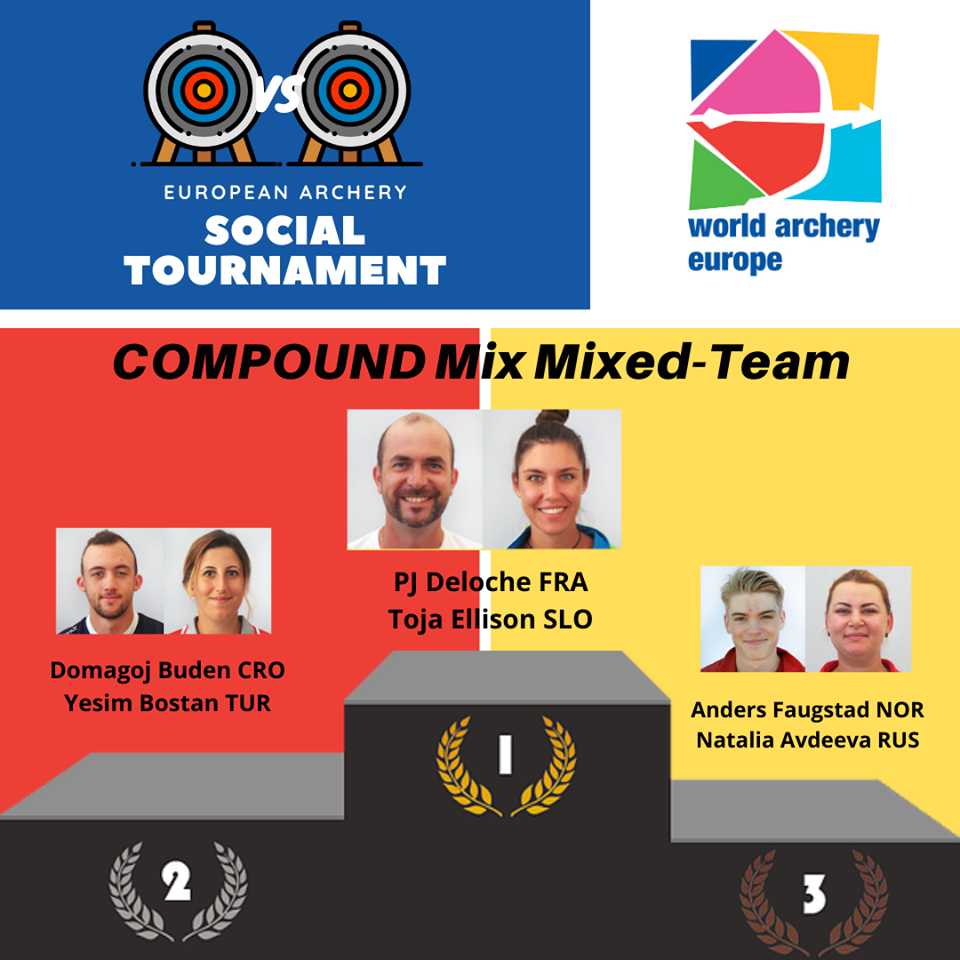 Para-Archery Country Round-Robin (May)
4 teams (Italy, Great Britain, Czech Republic and Russia) made by 6 archers each (Compound Open, Recurve Open and W1).
After a round-robin challenge, victory goes to the Great Britain team: Hazel CHAISTY, David PHILLIPS, Jessica STRETTON, Nathan MACQUEEN, Victoria RUMARY and John CAVANAGH.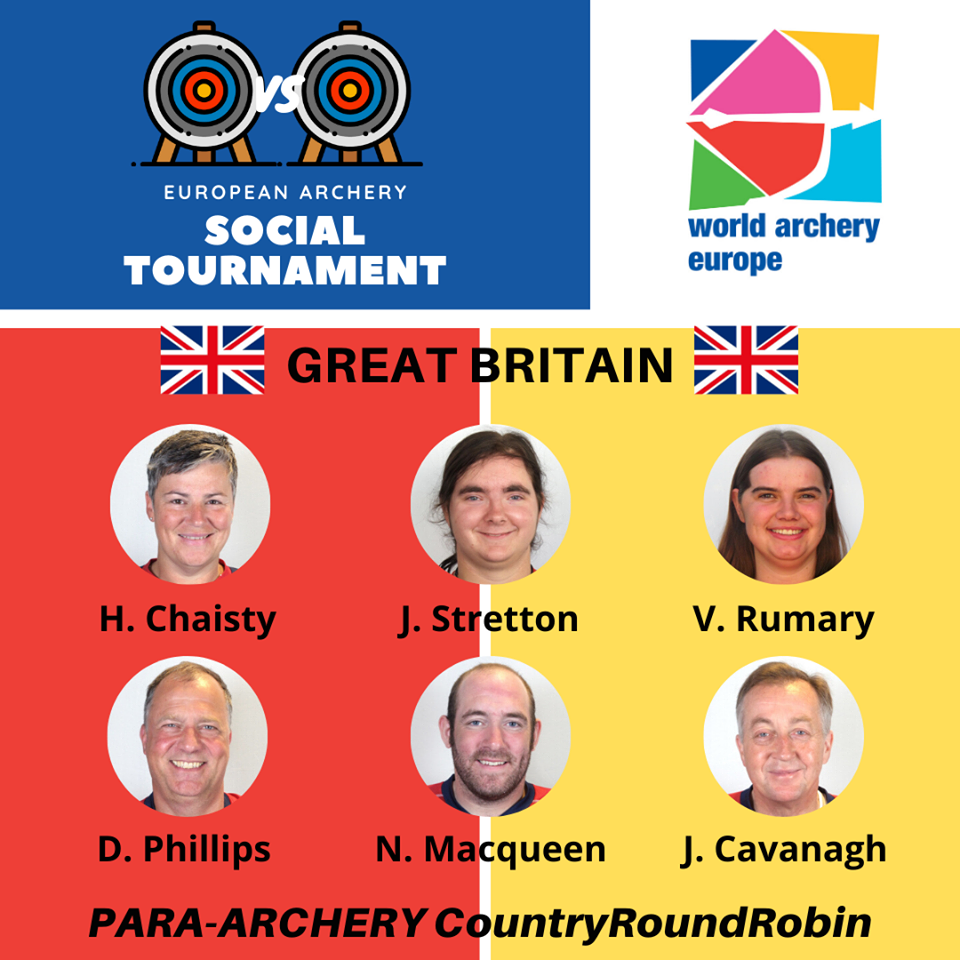 Recurve All-Time Olympic Champions (June)
Best 8 Olympic medallists in men and women Games, from Munich 1972 till Rio 2016.
From quarter of finals till the Super-Final between best man and best woman.
At the end, Sebastien FLUTE (FRA) was the European All-time Olympic Champions.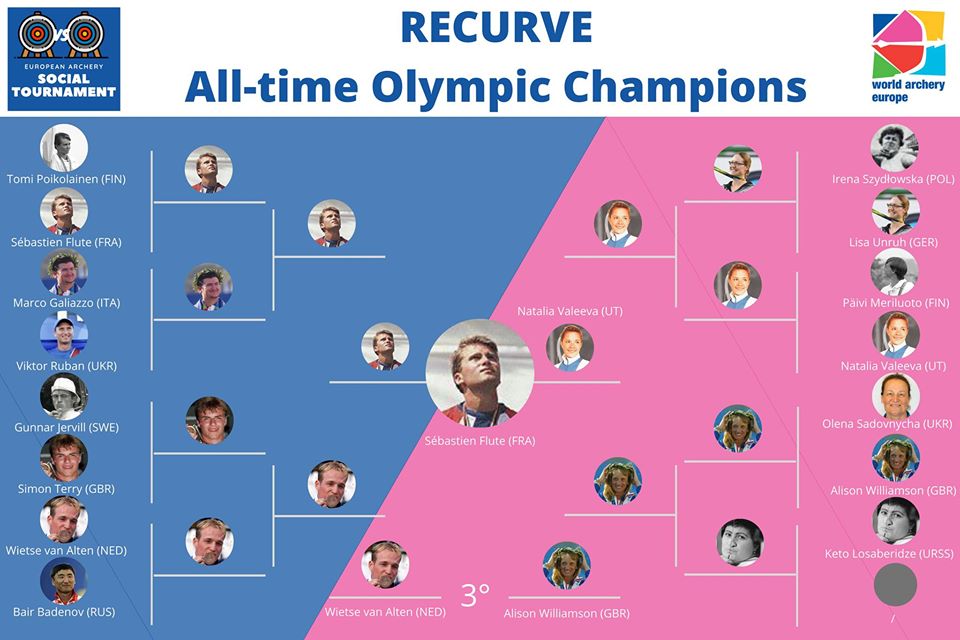 Field& 3D edition (July)
After a first phase, 12 archers (out of 24) were selected to create 2 international teams made by 6 athletes each (LongBow, Instinctive and BareBow).
This is the winning team: Steve ADET (FRA), Ulrika BACKMAN (SWE), Giuseppe SEIMANDI (ITA), Andrea PAYER (AUT), Karoly HEGEDUS (HUN) and Encarna GARRIDO LAZARO (ESP).