The second stage of the UMAG European Grand Prix ends today with the Individual Finals.
From tomorrow the European Archery moves to Sion (SWI) where the second leg of the Youth Cup will take place.
Individual Finals UMAG (CRO):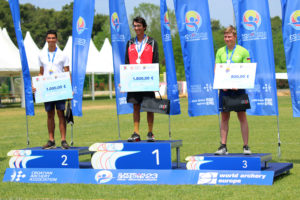 the strong wind was not enough to stop the Olympic Champion METE Gazoz which is imposed by 7 to 1 on the French CHIRAULT Thomas. METE in addition to the gold medal he wins the cash prize and precious World Ranking points. The bronze medal goes to the Slovenian HABJAN MALAVASIC Den. Elia CANALES also confirmed her good form by winning the gold medal against her compatriot FERNANDEZ INFANTE Leyre with a score 6 to 4. HNYP Solomiya (UKR) wins the bronze medal.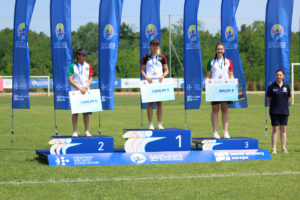 In Compound Women Elisa BAZZICHETTO (ITA) wins bronze medal 142 to 136 against Maris TETSMANN (EST). SHKOLNA Mariya (LUX) after winning the Mixed Team gold medal, she also asserted himself in the individual by beating 145 to 141 MOCCIA Andrea Nicole (ITA). In Compound men AKCAOGLU Batuhan (TUR) win gold medal against WIENER Nico (AUT) with a score 147 to 146. the match of bronze medal is all Italian. GODANO Michea wins 145 to 144 against teammate ALOISI Fabrizio.
European Youth Cup  2nd Leg – SION (SWI)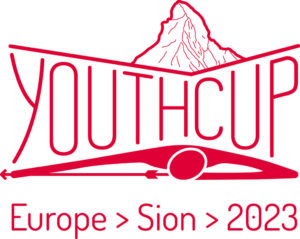 After the first stage in Catez (SLO), SION (SWI) will host the second stage of the European Youth Cup.
21 participating European nations (and Azerbaijan). 172 archers (26 RU21M, 35 RU21W, 27 RU18M, 22 RU18W, 8 CU21M, 16 CU21W, 13 CU18M, 14 CU18W)  will battle to win the circuit.
Schedule of Competition:
6 June – Qualification Round
7 June – Team and Mixed Team matches
8 June – Individual matches
9 June – Team and Mixed Team medal matches
10 June – Individual matches
Where to follow the competition:
Live results ⇒ Home | Ianseo
Event Page ⇒ European Youth Cup – 2nd leg 2023 – World Archery Europe
Photogallery ⇒ Sion 2023 – World Archery Europe (smugmug.com)
Live Streaming ⇒ European Youth Cup 2nd Leg – Sion 2023 (ianseo.net)
Use the Hashtag #EYC2Sion2023
Enjoy!