The European field 2023 archived, now it's time for the European 3D Championships.
In Cesana-San Sicario (ITA) ITALY topped, once again, the final medal standing in Field Championships with 19 medals (9 golds 5 silvers and 5 bronze) ahead of Great Britain (9 medals) and France (5 medals).
U21 results:
In the U21 excellent performance by the Italians who won both team matches. In the U21 Mixed Team, Italy once again wins both in compound and recurve, while in bare bow Great Britain wins the gold medal.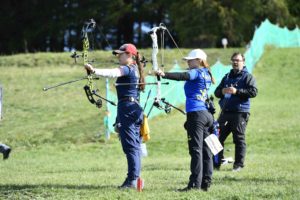 In the men's individual recurve KREJCI Richard (CZE) wins the gold medal against the Austrian MOLNAR Jonas 53-46, while in the women's event Roberta DI FRANCESCO (ITA) wins the European title by beating Menardo GUZMAN LUNA (FRA) 56-49. Slovenian final in the men's compound U21. BRENK ALJAZ Matija wins the European title against compatriot JEVSNIK Tim 67-65. In the women's competition, the Swedish RINGSTROM Jaqueline wins against the French BRUGUIER Isabella 66-54. In the individual barebow, In the barebow, Great Britain conquered both the men's and women's individual podiums. HICKS Oliver an MORTONKathryn afre the new European Champions.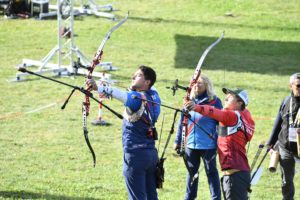 Teams and Mixed Teams:
Italy won the title of European team champions by winning by just one point against Sweden, just as in the women's competition France won the title by just one point against Italy. Victory and conquest of the title of European champions in the mixed team recurve for Germany, Luxembourg wins the mixed compound and Italy the barebow mixed teams.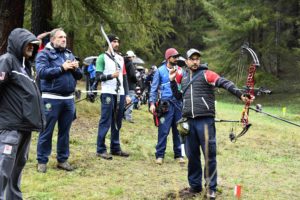 Individuals:
Alicia BAUMERT (FRA) is the new European women Barebow champion. The French archer defeats the defending champion Cinzia NOZIGLIA (ITA)48-46 in the final. All-Italian match in the men's naked bow final. Giuseppe SEIMANDI wins the gold medal and the title of European champion against his compatriot Eric ESPOSITO 54-50. In the men's recurve BAKKER Willem (NED) wins 58-55 against TEKONIEMI Antti (FIN) and is the new European champion, while in the women's the British PITMAN Bryony crowns a splendid season with the European title at the expense of the Slovakian BARANKOVA Denisa. Marco BRUNO (ITA) is the new European champion in the men's Compound after the silver medal obtained in Porec (CRO) 2021. BOEHNKE Julia (GER) wins 63-58 against the Italian Irene FRANCHINI and is the new European Compound Champion.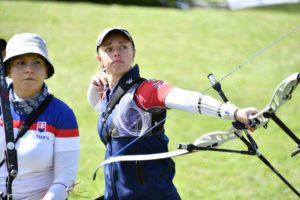 Just one day of rest and then the start of the 3D European championships.
—