A challenging windy day of finals at Ruse (BUL) to catch the victory at the European Club Teams Cup 2022.
In the women competition, the French team of Archer Riomois (Adiceom, Barbelin, Lopez) wins 6-0 in the final against Spanish Arqueros de Pozuelo (Cebrian, De Velasco, Garcia-Navas), confirming the top place after qualification arrows; while the Arc club de Nimes (Florent, Gaubil, Royer) beats 5-1 the Compagnie D'archers de Rennes, in the french derby.
This is the third victory for Archer Riomois after Sofia 2016 and the last edition in Catez 2019.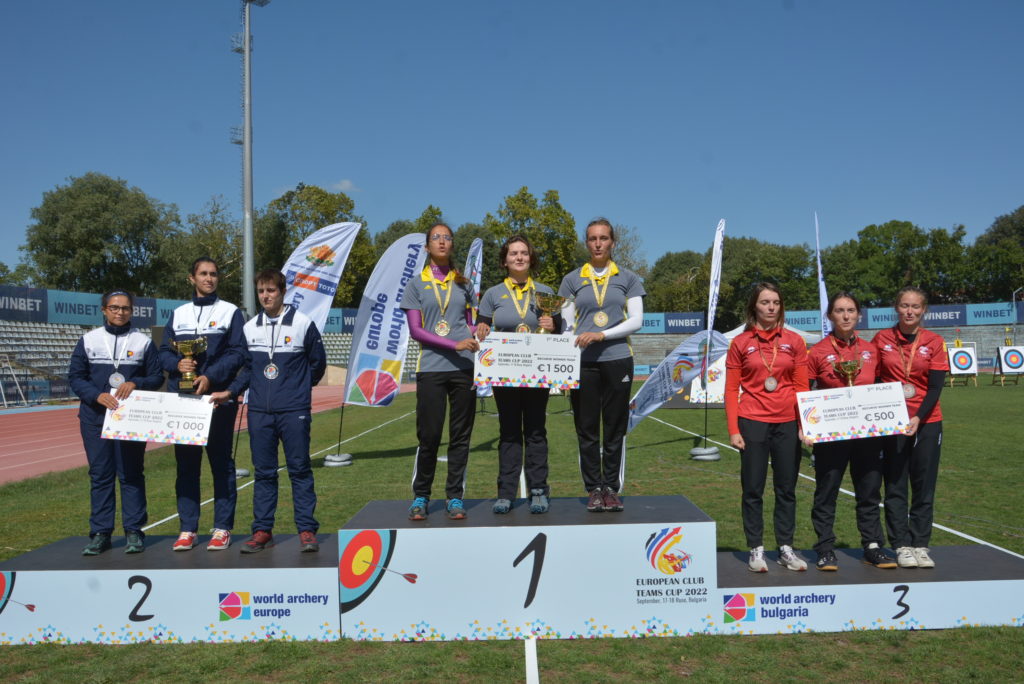 Slovenian team Lokostrelski Klub Kamnik (Gnidovec, Arnez, Ravnikar), third in the qualification round, is the winner in the men competition leading 5-1 in the gold medal match against French Compagnie D'archers de Rennes (Billoue, Daniel, Bernardi); third place for Mouans Sartoux (Lefevbre, Herlicq, Fioretti) in the derby against Archers Riomois.
This is the second victory for Kamnik club after Rovereto 2014.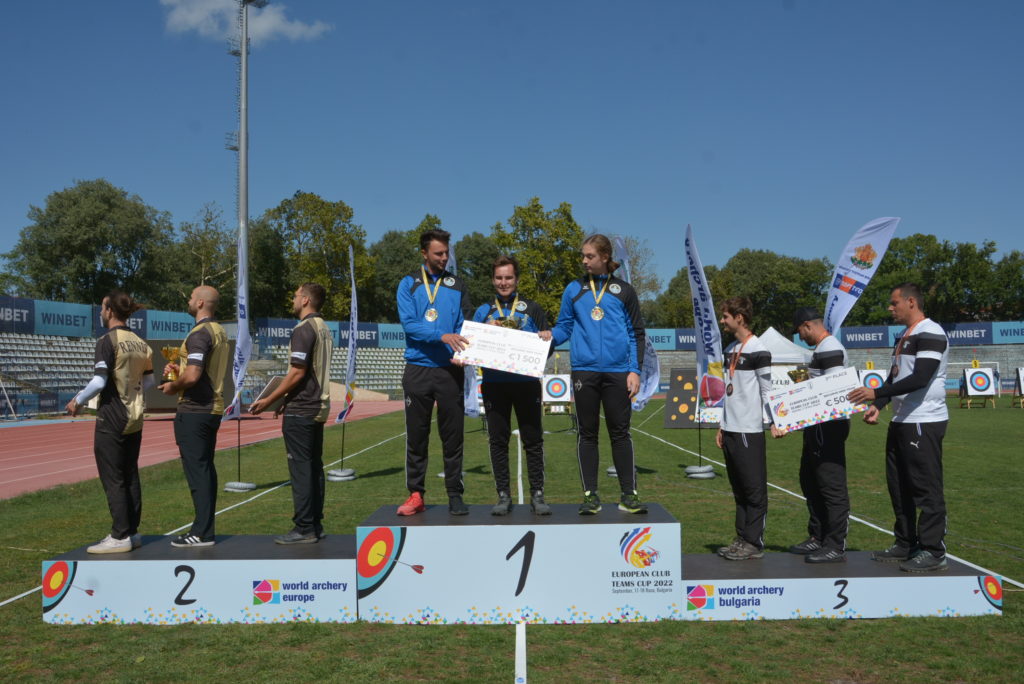 The next and last European event is the Run-Archery Cup in Nove Mesto nad Metuji (CZE) on 7-8 October.
European Club Team Cup – All winners