Great Britain's Phoebe Pine shot the last arrow that she needed, an eight, to beat Maria Zuniga of Chile, 134-133, and take compound women's gold at the Tokyo 2020 Paralympic Games.
I kind of feel like I'm living in an out-of-body experience, it hasn't quite sunk in yet. Everybody says the same thing, it means the world, but it really does. I didn't expect it myself. This is my first Games, so I've completely blindsided myself, really, and I'm incredibly happy.
said Pine.
Phoebe qualified just 16th but upset her teammate, the favourite and top seed, Jess Stretton in the second round.
I felt terrible, [but] after winning the semifinal, I thought I had a chance. And I really just wanted to go out and give my absolute all. I've definitely won that medal for me and her.
she said later.
Victories over France's Julie Chupin and Maria Virgilio of Italy followed before a tight final against Chile's first Paralympic archer.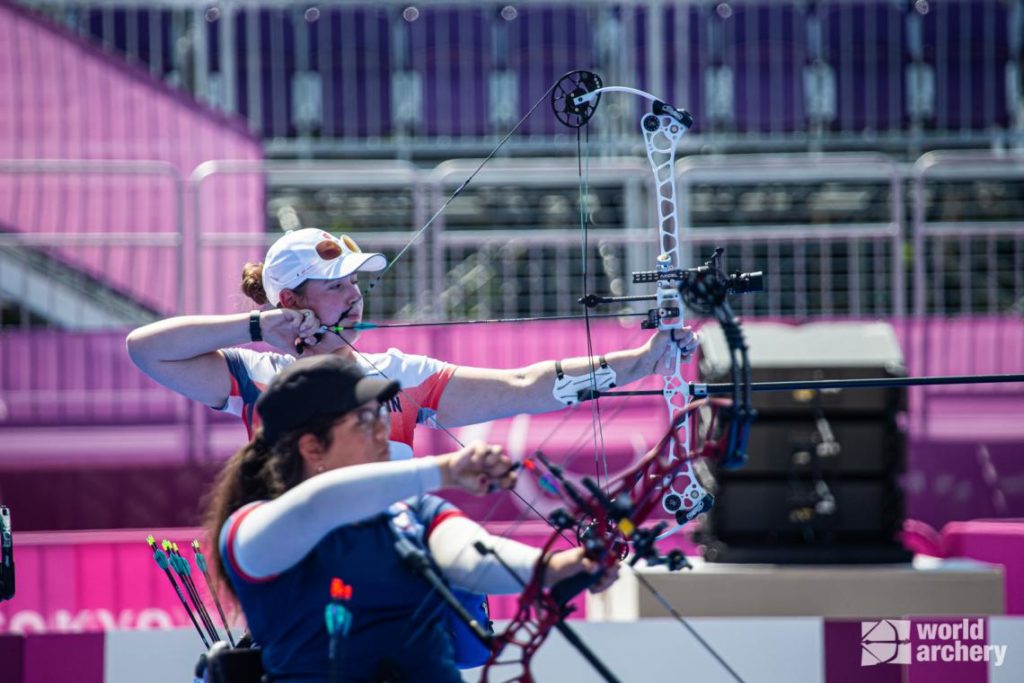 Pine, who started archery after a visit to Centre Parcs and has spina bifida, opened up about her mental health after collecting the gold medal.
I have depression and anxiety. I go to therapy for it. The past 48 hours have been quite difficult. My brain will tell me that I'm rubbish and things like that, but I'll take it a lot more seriously than just, 'you're rubbish'.
She credited her psychologist for his support.
"Rich really helps me with that lot of rubbish," she said.
"My head needs to listen to me now."
The 23-year-old collects the first archery medal for Great Britain, the nation that topped the table in the sport five years ago, at these Games with the gold.
Zuniga's silver medal is the first for an athlete from Chile in the long history of archery at the Paralympics.
Maria Andrea Virgilio took the bronze medal with an impressive victory over Artakhinova.
Sent straight back into the arena after their respective semifinal losses, the pair were tied after nine arrows. It was at this point that the Italian 24-year-old started to pull away.
She shot only one more nine – and then finished with five straight 10s to open up a three-point lead and take the match, 142-139.
If the loss gets too much into you, you're not able to recover, either you stand up, or you let it kill you.
said Maria.
The bronze is Italy's first archery medal of these Paralympic Games.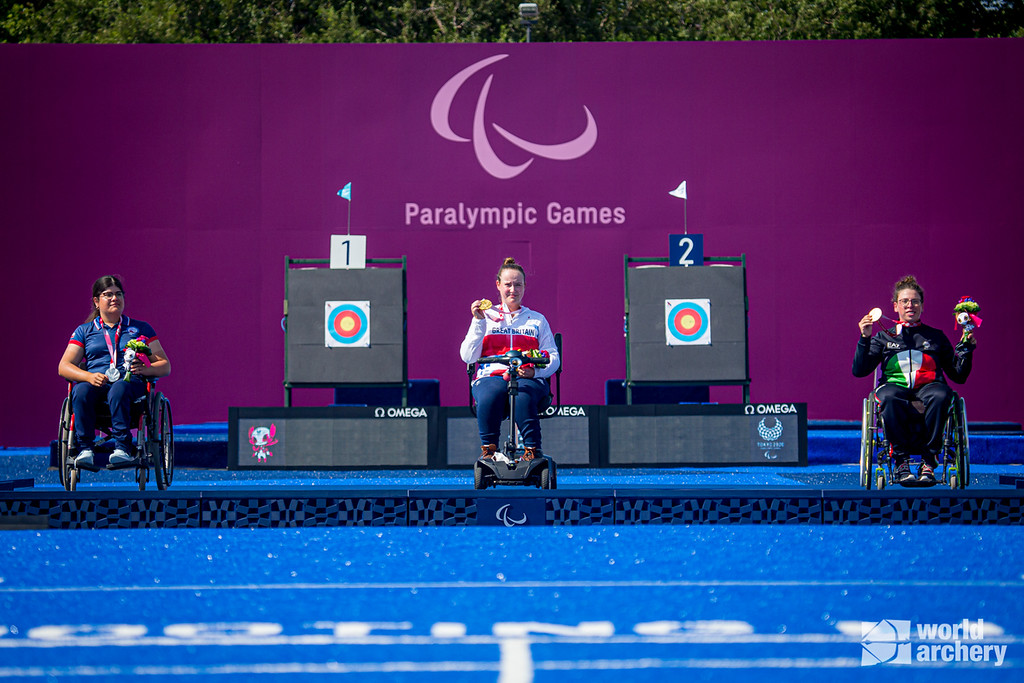 —
Article and pics by World Archery