The RPC's Margarita Sidorenko and Kirill Smirnov beat a pair from Italy to the recurve mixed team title in a tiebreak, winning a battle of surprise finalists as the archery competitions at the Tokyo 2020 Paralympic Games were brought to a close.
We're extremely happy. It's hard to say anything, we don't understand what happened yet.
said Sidorenko.
Smirnov added:
It's so hard to describe. We're just overwhelmed.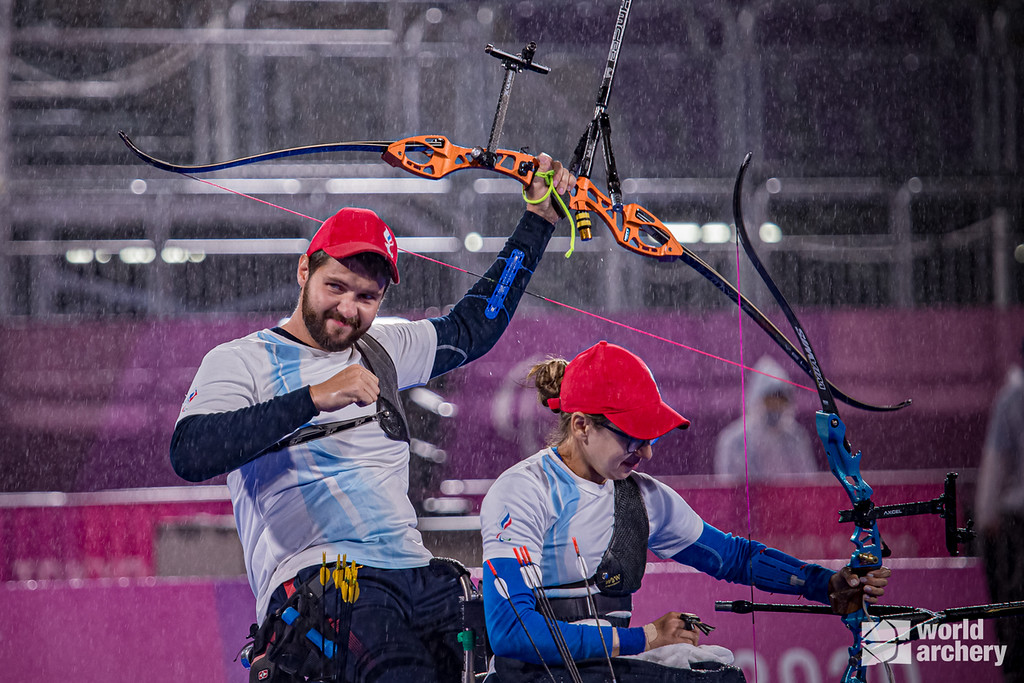 The decisive moment of the final came earlier than the shoot-off. With Italy leading, 4-2, the RPC had a lead after one rotation of the fourth set. Smirnov was at full draw when a gust of wind came howling through the stadium. He rocked, held strong, and delivered a 10 to put the set out of reach for the Italian duo.
It felt like the balance of power had shifted.
Stefano Travisani opened the tiebreak with a nine, which was matched by Sidorenko.
Elisabetta Mijno shot an eight to follow – and Smirnov, who'd just impressed in the conditions, delivered a nine under the rain and the floodlights and the pressure to win the match.
The victory and medal vaunt the RPC up to fourth in the medal table for archery at the Games.
China's Wu Chunyan and Zhao Lixue defeated Iran in the recurve mixed team bronze medal match, 6-2, and each collected their second medal of the tournament.
Wu also won women's individual bronze, Zhao individual men's silver.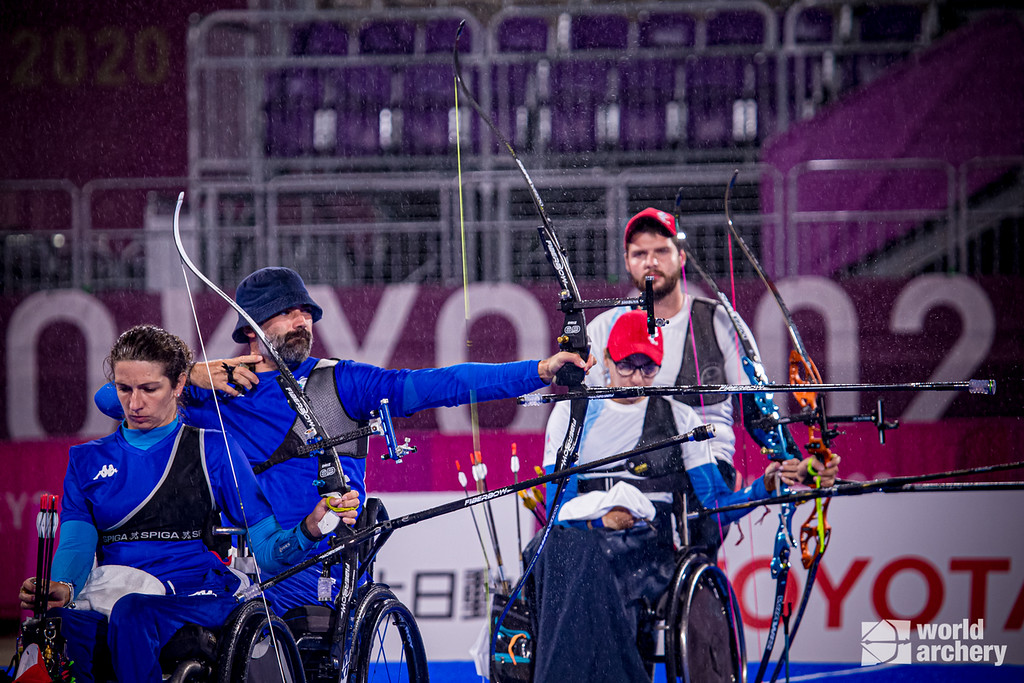 China dominated the podiums and led the sport's overall medal table, winning four of the nine gold medals available in Yumenoshima Park. No other team had more than one – but the Czech Republic, Iran, Great Britain and the USA joined the RPC and China as gold medallists at these Paralympics.
Ten different nations collected a medal, one down on the number from 2016.
Some 139 athletes from 42 countries competed in the archery competitions at the Tokyo 2020 Paralympic Games on 27 August to 4 September 2021.
—
Article and pics by World Archery