These two weeks of competitions end in San Sicario.
Italy, after having obtained the leadership in the European Field, confirms its primacy in the medal standing also in 3D.  15 medals won by Italy (6 gold, 6 silver and 6 bronze) ahead of Spain with 9 medals and Austria with 6.
Wonderful day to play the individual finals. This morning it was the turn of Traditional and Longbow.
In the traditional, the Spanish CASTELLANO FERNÁNDEZ Carlos won the title of European champions in the men's event and the Italian VANNINI Sabrina in the women's event. In the men's Longbow the British EDWARDS Ian wins the title and in the women's the Italian BARBARO Giulia wins the title.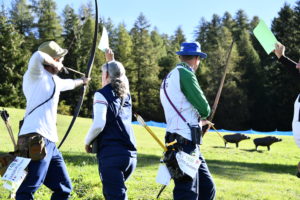 In the afternoon the compound and bare bow matches which closed these two weeks of arrows in San Sicario. In the men's compound gold medal and European title for Marco BRUNO (ITA), after an exciting match, while in the women's RONACHER Ingrid (AUT) is the new 2023 European Champion. Spanish double in the bare bow with CANO GARCIA Ana Maria in the women's and with VERA BRINGAS Cesa in the men's win the 2023 European title.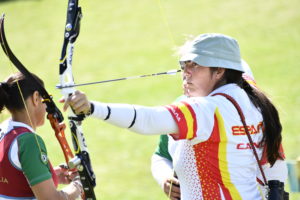 Yesterday all the Team and Mixed Team finals. See all team results on IANSEO.net.
Relive all the emotions of the finals on the WAE YouTube channel or in our Photo Gallery of the event. All competition results available on IANSEO.net. 
The 2023 season is not over yet. Appointment on 7-8 October with the Club Teams Cup 2023. Follow the event on our dedicated page.