After today's qualification rounds in Lilleshall (GBR), the final rankings of the European Youth Cup Circuit 2022 are set.
These are all the individual winners:
Recurve U18: Quinty ROEFFEN (NED) and Baptiste ADDIS (FRA)
Compound U18: Hallie BOULTON (GBR) and Shamai YAMROM (ISR)
Recurve U21: Victoria SEBASTIAN (FRA) and Monty ORTON (GBR)
Compound U21: Lara DROBNJAK (CRO) and Przemyslav KONECKI (POL)
After the two legs, Bucharest (ROU) and Lilleshall (GBR), FRANCE is the winner by nations with 106 points, in front of Great Britain (94), Italy (86), Israel (32) and Germany (28).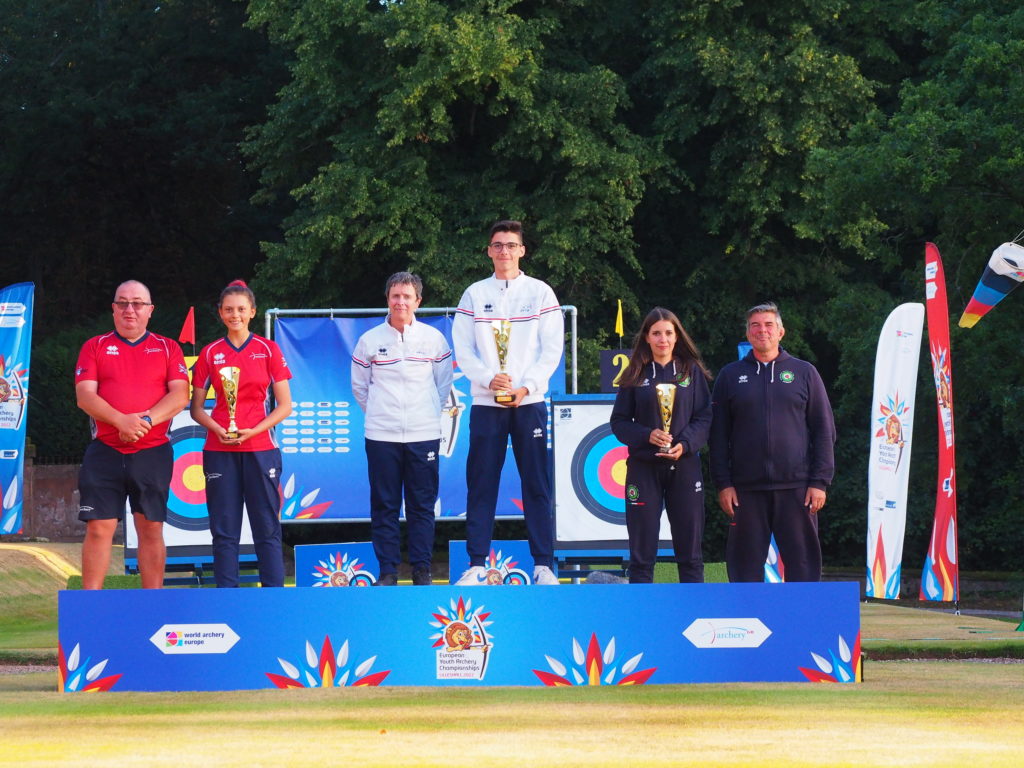 Complete rankings here.