Today ends with the assignment of 12 quotas to recurve teams, 6 for men's teams, 6 for women's teams, valid for qualification for the next 2023 European Games in Krakow.
In the women's recurve teams, at the end of the elimination phase, the French team and the Great Britain team win the pass, placing respectively in first and second place.
FRENCH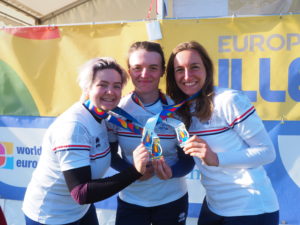 GREAT BRITAIN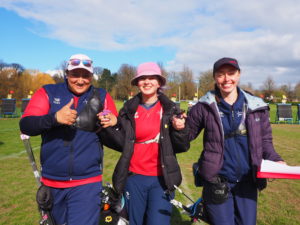 HEALEY Penny, PITMAN Bryony, SAGOO Jaspreet Kaur Jessica
In the men's, the French team is once again the protagonist, obtaining both the victory in the tournament and the pass for the EG 2023. The Dutch team finishes in second place and gains access to the European games.
FRENCH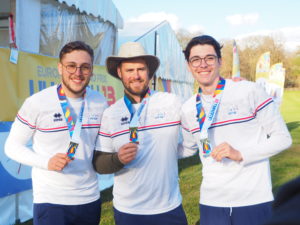 NETHERLAND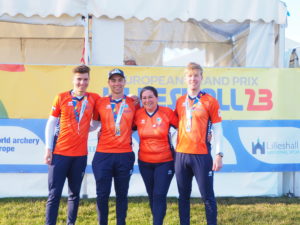 The tournament that will assign the last individual places available for the EG 2023 is scheduled for tomorrow.
14 individual quotas for Recurve (7 for men, 7 for women) and 10 for Compounds (5 for men, 5 for women).
below is the list of quotas by country assigned to date:
Austria 2
Azerbaijan 1
Belgium 3
Bulgaria 1
Czech Republic 2
Denmark 5
Spain 5
Estonia 2
Finland 3
France 8
Great Britain 7
Georgia 1
Germany 5
Greece 1
Hungary 1
Italy 7
Luxembrourg 2
Moldova 2
Netherlands 5
Poland 8
Portugal 1
Romania 1
Slovenia 4
Slovakia 3
Sweden 1
Switzerland 3
Turkey 6
Ukraine 4
TOTAL 94
Assigned Quotas for European Games 2023 – General Recap (pdf)