The tournament concludes which assigns the last individual places available for the recurve and for the compound at the European Games Krakow.
RECURVE
in the individual recurve men they win the 7 passes for European Games BULGARIA, CROATIA, CYPRUS, DENMARK, ISRAEL, IRELAND, LATVIA. In recurve women conquer the 7 places available CYPRUS, ICELAND, IRELAND, ISRAEL, ROMANIA, SWEDEN, SWITZERLAND.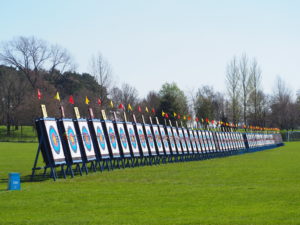 COMPOUND
in the individual compound men they win the 5 passes for European Games ISRAEL, IATLY, LITHUANIA, SLOVENIA, SWEDEN. In compound women conquer the 5 places available ESTONIA, GERMANY, NEDERLAND, SPAIN, UKRAINE.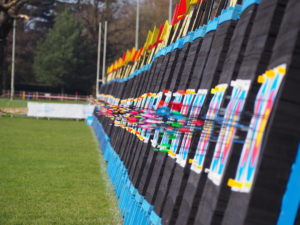 Lilleshall European Grand Prix Allocated Quota (pdf)
Assigned Quotas for European Games 2023 – General Recap (pdf)
The day of competition ends with the challenge valid for the bronze medal. In the Recurve Mixed team the pair LOPEZ Caroline
ADDIS Baptiste (FRA) wins the bronze medal 6-2 against th pair BAUER Katharina UNRUH Florian (GER).
In the match of Compound Mixed Team conquer the bronze medal the team composed by RAAB Katharina GRAFMANS Florian (GER) winning 155-151 against their Austrian neighbours RONACHER Ingrid, HEINCZ Stefan (AUS).
Tomorrow the last day of competition which will award the podiums of the European Grand Prix.