There was five men's and six women's places to the Olympic Games available.
The individual Final Qualification Tournament to Rio 2016 saw 11 nations each pick up an invitation to the Games. There was a maximum of one space per nation available in the women's and men's competitions – to nations that didn't already have a quota place in that category.
The spots were decided in the quarterfinals, with the winners of those matches securing a quota – and the highest scoring losers, according to the ranking, taking places, too.
Recurve Men: 5 places
Belarus
Belgium
Norway
Slovakia
Thailand
Both Anton Prilepov and Pavel Dalidovich made the last four of the quota tournament's men's competition, double-securing Belarus its single spot. Prilepov competed at Athens 2004, and eventually finished first in the Antalya quota tournament, so is credited with winning the space for the nation.
Thailand's Wittaya Thamwong and Robin Ramaekers, from Belgium, were the other finalists, defeating Boris Balas and Adrian Faber, respectively.
With three nations in the top four, there were two quotas available for the highest ranked quarterfinal losers. Balas was one of those. He finished sixth overall.
The other: Baard Nesteng, a two-time Olympian from Sydney 2000 and London 2012. He lost his quarterfinal in a shoot-off to Prilepov – putting him high enough in the final rankings to take a Rio ticket for Norway.
Recurve Women: 6 places
Estonia
Finland
Great Britain
Moldova
Spain
Sweden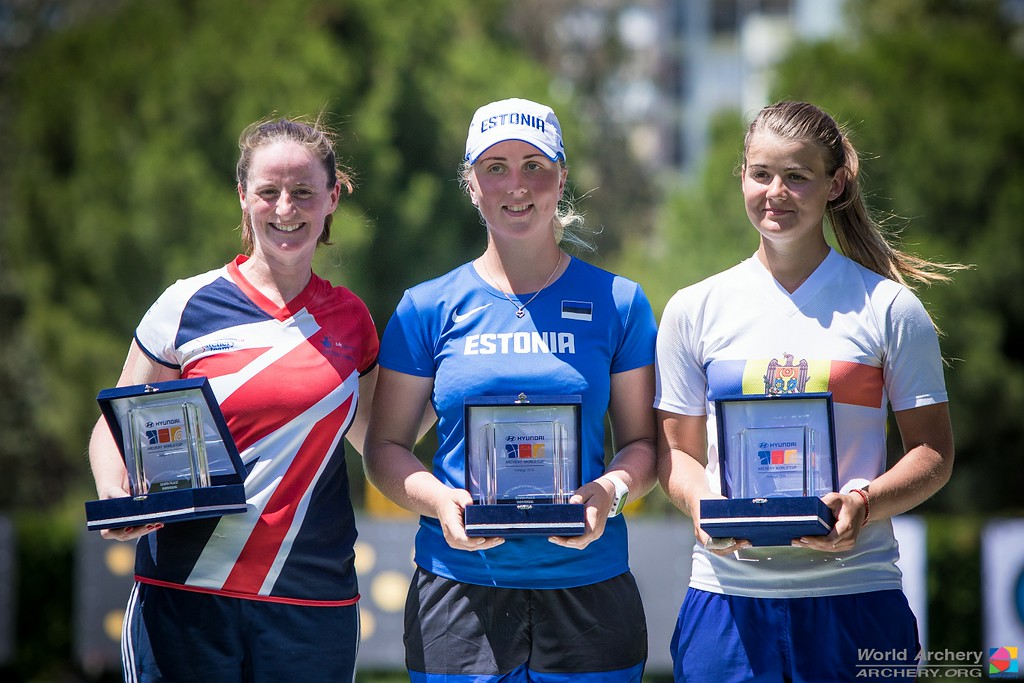 Two Spanish archers – Alicia Marin and Adriana Martin made the last eight of the women's quota tournament. That meant there was seven countries shooting for six places in the quarterfinals – and only one would miss out.
Marin lost to Alexandra Mirca, of Moldova, in striaght sets, making Mirca the first to claim a space. 
All the other matches went a full five-sets, one went further: Sweden's Christine Bjerandaal beat Taru Kuoppa from Finland in a shoot-off. Bjerandaal had a place – but so did Kuoppa, as she would be the highest-ranked loser.
Laura Nurmsalu and Naomi Folkard took 6-4 victories over Evangelia Psarra and Martin, respectively. Estonia and Great Britain had places. 
Folkard competed at Athens 2004, Beijing 2008 and London 2012: "It's amazing! I have a place at the Olympics, I'm so happy. It was horrible, I started off with really close eights – like eight, eight, eight – and I'm like 'oh my god, I gotta do good shots' and yes, I made them!"
She was 4-0 down to Psarra before winning three sets in a row to take the match.
It would be between Greece and Spain for the last spot. Ranked the same on set points, the athlete with the highest total score over the five sets would take it.
Psarra, a four-time Olympian, scored 126. Martin scored 128. Spain was in, Greece out.
There are no more invitations to Rio 2016 available to win in competition. Nations that have places but do not have an athlete that has made the minimum qualifying score may return those places in July, in which case they will be reassigned.
Six tripartite invitations are also yet to be announced.