Lucilla Boari became the first woman from Italy to win an Olympic archery medal on Friday at Tokyo 2020, defeating Mackenzie Brown of the USA, 7-1, to capture bronze in the women's individual event and wipe away some of the bad memories of her fourth-place finish in the team event at Rio 2016.
I made history today. It's like carpe diem. I have been dreaming about this moment quite a lot, if I can be honest, and that dream just came true. I'm the happiest girl right now.
said Boari, who seeded just 23rd earlier in the week.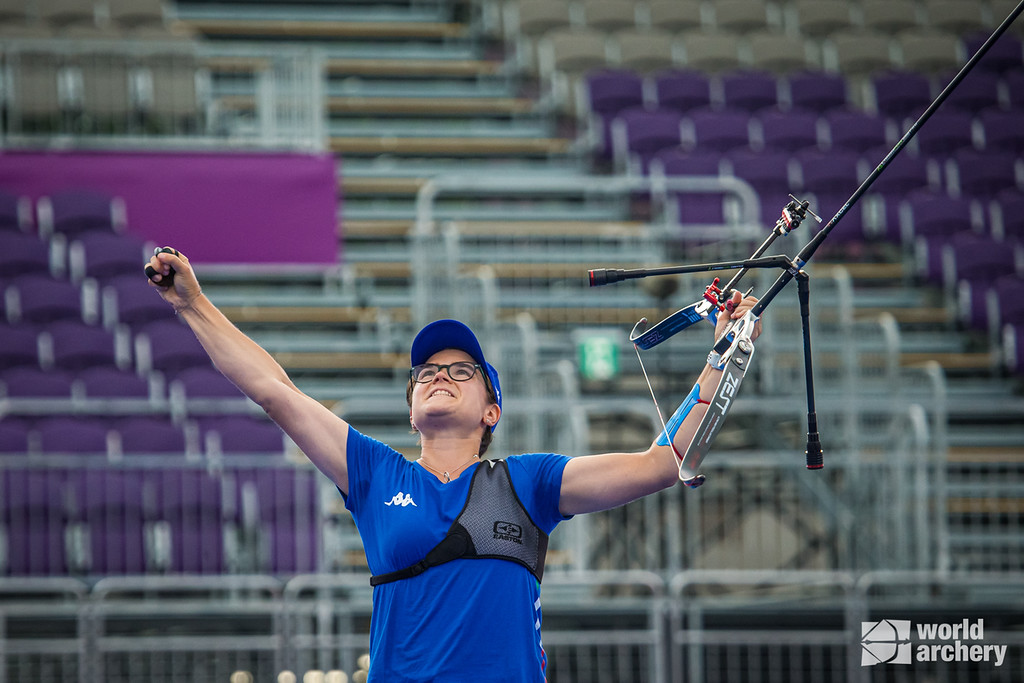 Boari, 24, looked almost incredulous as she hung the historic medal around her neck.
A straight-set loss to Elena Osipova in the semifinals seemed to derail her already-unlikely pursuit of the medal stand, particularly after her opponent in the bronze medal match, Brown, had come within a millimetre of reaching the final to shoot for gold.
But the play-off for the last spot on the podium provided to be a new opportunity for a refreshed Lucilla.
With a thunderstorm crackling in the background, the young Italian composed herself quickly, dispatching her clearly out-of-sorts opponent with ease and accomplishing what no Italian woman had before.
There is a lot in my head right now, and I feel so relieved and happy, and I cannot believe it. I was pretty nervous for the bronze because in Rio my team finished fourth, and I was like, 'not again, not this time again'. So everything was so amazing, and I'm really proud of what I did.
Boari said.
Both Boari and Brown saw considerable improvements in their final ranking compared to Rio.
Five years ago, Lucilla finished 33rd overall and Mackenzie placed 17th.
This time around, it is the Italian archer who finished one critical step ahead, earning the biggest result of her young career and making her a pioneer for her country's Olympic women's team. All six of the archery medals collected by Italy at the Games prior to Tokyo had been won by men.
It's been a long path not just for me but for the whole team. We all have worked very hard for the Olympics and, today, we succeeded. I'm proud of myself and my team. It's a bronze, but for me it means gold," she said. "It's heavy, but it's nice. I couldn't wait to feel it in my hands.
The importance of this medal is not lost on Lucilla.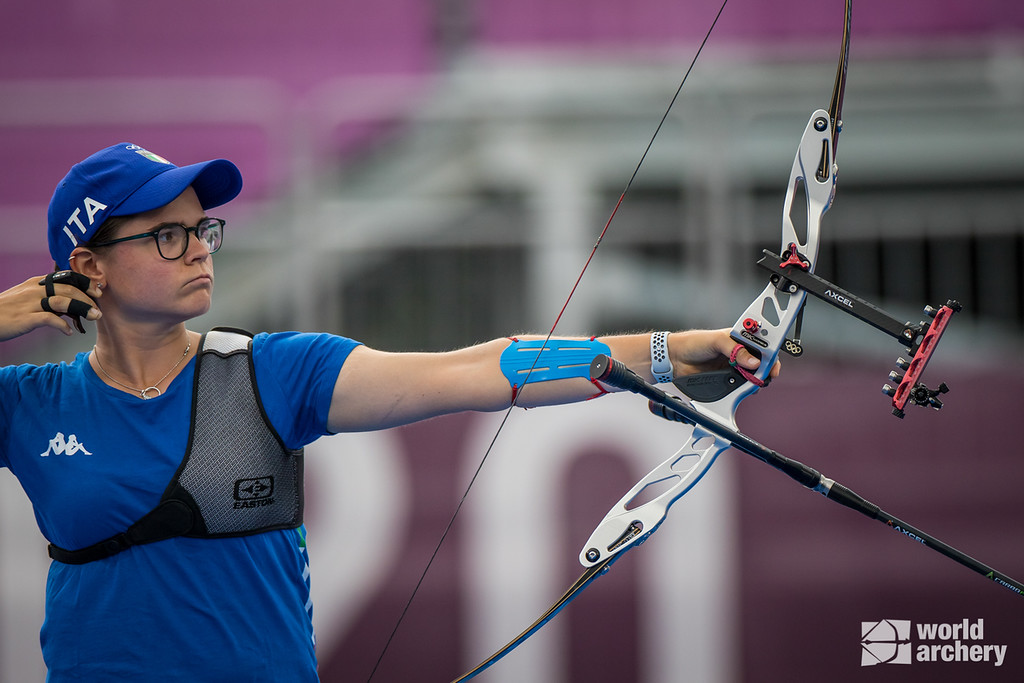 Final Women Podium:
AN San (Korea)
Elena OSIPOVA (ROC)
Lucilla BOARI (ITA)
Read also the article about the new Olympic record of AN San, winning three golds at the same Games.
—
Article by World Archery