VERONICA'S CUP QUALIFICATION ROUND – SLOVENIA TOPS THE RECURVE DIVISIONS
World Ranking Event in Kamnik, Slovenia
Archery Club Kamnik, the organizer of 2013 edition of European Club Teams Cup, invited archers to gather in small but beautiful town of Kamnik. 100 archers from 10 countries came to compete at a World Ranking Event Veronica's Cup. The competition was named after a city's legend of Countess Veronica.
Two days competition started April 23rd, with Qualification Round for Recurve Men and Women, Compound Men and Women, teams and mixed teams.
Slovenia dominated the recurve categories with Gasper STRAJHAR leading the men's and Ana UMER the women's divison. Ana and Gasper together are first in the mixed team and Slovenia is also leading both men's and women's team event.
Gasper shot a solid 663 points and is five points ahead of Arpad Banda (HUN) with 658.
Third place is Alexander Bertschler (AUT) scoring 655 points. The older of the two Strajhar brothers, who is a 2012 Olympian, Klemen is currently fourth with 653 points.
Ana Umer, also a top qualifier at this year's 1st European Grand Prix Leg in Sofia (BUL), scored 644 and beat Italy's Tonetta Elena by three points. Currently Sally Gilder (GBR) is third and Anna Tobolewska (POL) fourth.
Zolan Bertalan (HUN) is leading the man's compound division with 698 infront of Stas Modic (SLO) who scored 697 points, It's Viviano Mior (ITA) currently seeded third and Viktor Orosz (HUN) fourth.
In compound women Amanda Mlinaric (CRO) is on top, infront of Nadja Stocker (AUT).
Hungarian archer Gazdag – Kun Aliz is third and Marija Ljubinkovic (SRB) fourth.
Amanda Mlinaric, together with Mario Vavro (CRO) is placed first in the Compound Mixed Team Event.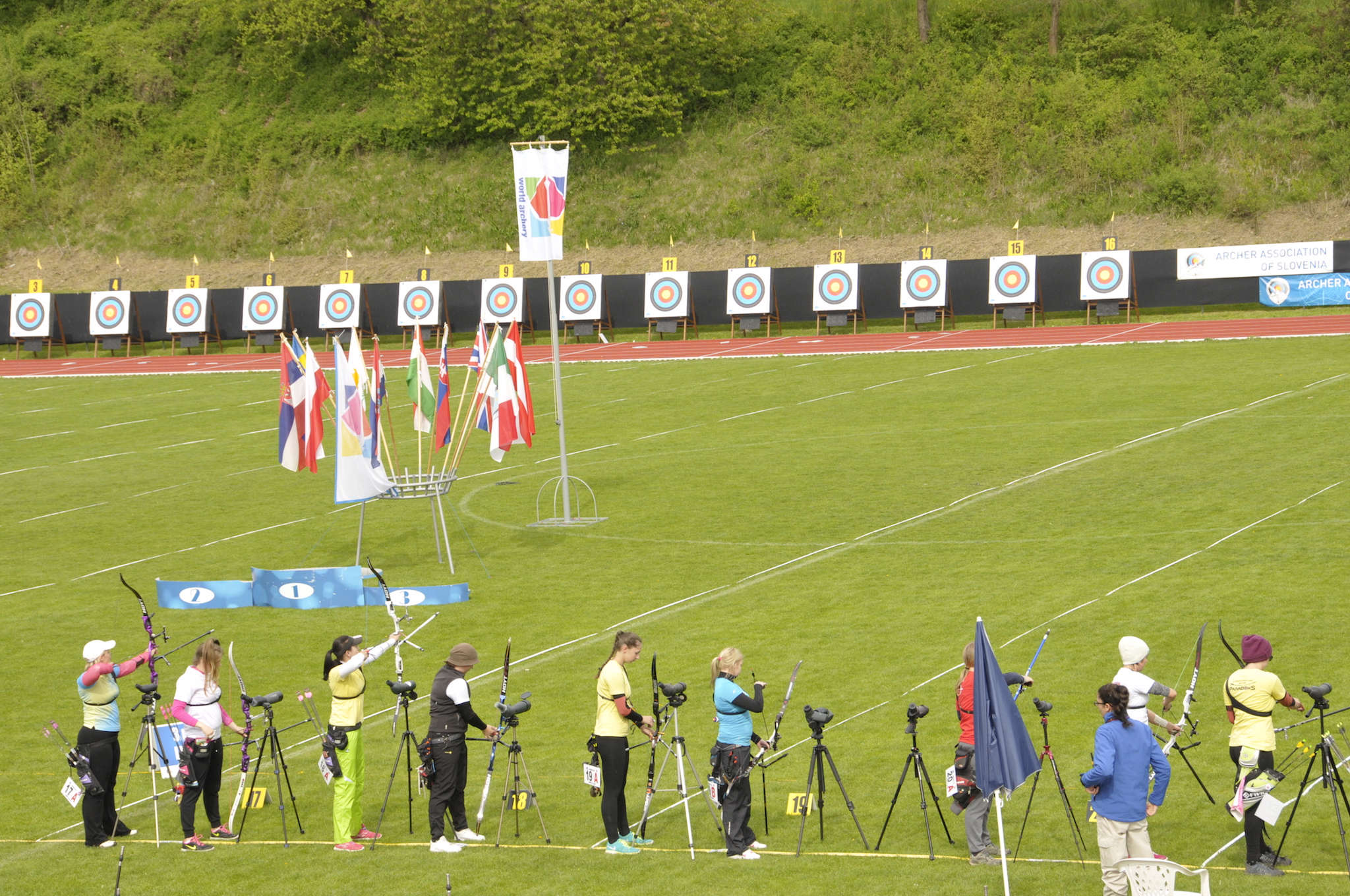 You can find more on Ianseo.net (http://www.ianseo.net/Details.php?toId=1724) or follow us via Facebook (Veronica's Cup).
Stay tuned!